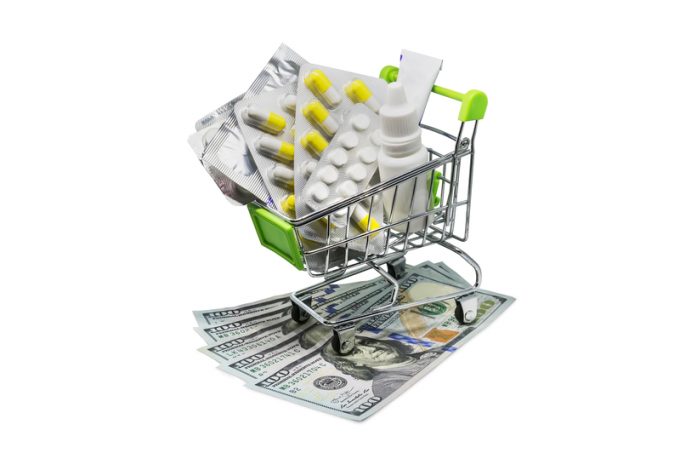 Parcel shipments into the US are set to cost more as, in addition to rising charges for e-commerce sent by mail, the government is moving to raise charges to cover the cost of inspecting incoming parcels for counterfeit goods and illicit substances.
On 31 January, President Trump signed an executive order to boost the fight against illegal imports purchased by Americans over e-commerce platforms, which will affect online merchants overseas as well as US import channels like Amazon, eBay and Walmart.
The executive order calls for draft regulations to force e-commerce sites to step up their efforts to block such traffic and to identify purveyors of illegal goods. It also mandates the creation of rules to determine whether foreign postal services do enough to combat this traffic.
In addition, the Department of Homeland Security has been tasked to establish if the administration is collecting enough fees to cover the cost of monitoring and inspecting the torrent of parcels flowing into the US.
John Haber, CEO of Spend Management, which consults companies on logistics expenditure, said: "I don't think there's any question that costs will go up as a result of the order.
"They need to undertake research and then they have to set up a monitoring system for international postal services. This is going to create additional costs for the government, for the US Postal Service, for e-commerce platforms and for parcel carriers," he said.
"There is no way that operators can improve their systems to combat this traffic without additional investment."
The US administration has repeatedly pointed the finger at China as a major source of fentanyl and other opiates, as well as counterfeit goods, but it is not the only country of origin under the spotlight.
"China is a big focus, but there are other countries," Mr Haber said. E-commerce from other Asian countries and the Americas region (the latter particularly for illegal drugs) will be likely targets, he noted, adding that much Asian traffic is routed over Europe. Canada is a major source for counterfeit prescription drugs.
Unlike in air cargo, security charges are not itemised on bills for parcel shipments, which makes it hard to establish how high those costs are, Mr Haber noted.
"How much additional cost will be passed on to the consumer is hard to say right now. The door is wide open for Customs & Border Protection to come back and say current spending does not cover its cost and more is needed," he said.
Meanwhile merchants are bracing themselves for higher postal charges following the agreement of the Universal Postal Union last year to allow countries receiving large inflows of parcels to levy a higher charge for the distribution of this traffic inside their borders.
So far the US government has not unveiled the increase coming later this year. Germany will raise these charges by 27% this summer.
"We're seeing around 20% increases in terminal dues in a lot of cases," Mr Haber said, adding that these increases in costs will filter through to consumers.
"There is no way the consumer is not going to pay more. The only company that can afford not to pass that down is Amazon," he said.
In the US, online merchants are already smarting from increases the integrators implemented at the start of the year. They were relatively moderate, but surcharges for a number of items, from oversize packages to shipments that require additional handling, have gone up sharply.
Large shippers are smarting, although they managed to negotiate significant discounts. For small and mid-sized shippers, these surcharges are also having a big impact, Mr Haber said.
He does not think the rising costs will slow the tidal wave of e-commerce, but they may lead to changes in behaviour.
"People may choose to pick up shipments from a drop-off point instead of having them shipped home," he said.