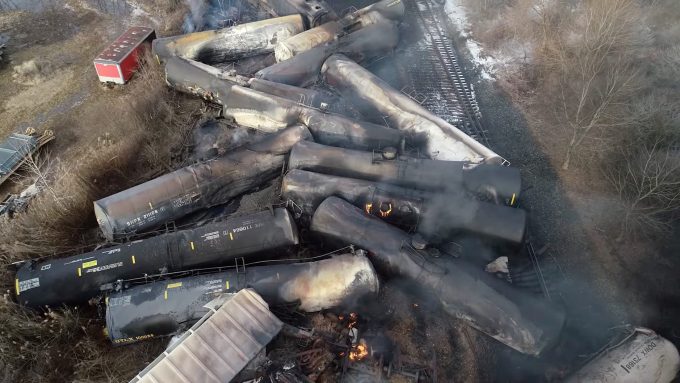 Chemical manufacturers want US authorities to put the squeeze on the railways to improve their performance.
Fed up with disruption and service levels below pre-pandemic standards, they want rules to drive competition and formulate minimum service standards.
The US rail carriers have faced a barrage of criticism, resulting in warnings from the Surface Transportation Board (STB) and legislation before Congress to tighten safety measures. Now the American Chemistry Council (ACC) wants regulations to help raise service levels, citing widespread disruptions to its members on account of poor performance.
Since late 2021, the ACC has surveyed its members four times on transport challenges and rail has emerged as a persistent headache, significantly worse than other modes of transport.
The most recent survey, which looked at experiences in the second half of last year, found 93% of respondents experienced impacts on their business from supply chain and transport disruption. And 36% reported that customers had cancelled orders due to concern that cargo would arrive late, or not at all.
Costs increased for 62% of respondents and as many as 86% modified their operations during the period as a result of supply chain disruptions and delays.
The easing of congestion brought some improvement for the majority of beneficial cargo owners (BCOs) in the chemical industry, but they continue to struggle with service levels worse than pre-pandemic. While 63% observed fewer severe disruptions in H2 22 than before, 83% found they were worse than in 2019.
"There are signs that conditions have improved, but the transportation problems plaguing our members are far from resolved," said ACC economist Emily Sanchez, adding that the improvement noted in the second half last year had not played out equally in all modes.
"Marine and truck transportation have improved, while poor rail service continues to be a major concern," she said.
The ACC concluded from the survey results that regulatory action was needed to overcome deep-rooted problems. In particular, issues with rail transport could be mitigated by more reciprocal switching, 77% of respondents said, while 73% stated that standardised reporting on first-mile/last-mile service by railways would help.
"Hoping things will improve on their own is not a strategy," said Jeff Sloan, senior director of transportation and infrastructure issues.
Frustration among cargo owners over poor rail service levels and detention and demurrage charges stemming from congestion has been high for months. Both issues have been linked to the pursuit of 'precision scheduled railroading' (PSR), which critics equate with excessive cuts in costs and manpower.
The anger was fuelled by record results last year, with the large carriers reporting net income in excess of $1bn. And last week, CPKC was the first Class I railway to report Q1 23 results, which showed a 35% rise in income.
PSR has also been blamed for a string of recent derailments, brought into sharp focus in early February, when a Norfolk Southern train derailed in Ohio in a fiery blaze that forced the evacuation of part of the town of East Palestine.
This has led to proposed legislation before Congress calling for tighter regulations and measures that go against the grain of PSR, notably a mandate for a minimum train crew size of two employees. The large carriers had argued that advances in technology allowed a reduction to one-person crews.