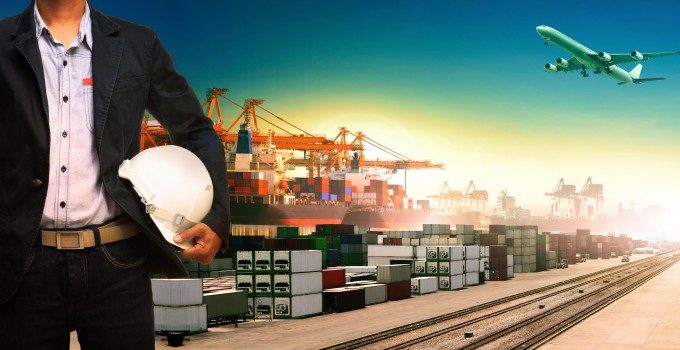 US express and logistics giant UPS is to build a £120m distribution facility at the logistics park being developed at the London Gateway container terminal.
A planning application for the 32,000sq metre site was given consent after just 17 days, one of the quickest ever achieved in the UK for this type of development, and was made under 2013's London Gateway Local Development Order between the port and Thurrock Council.
The order was intended to "facilitate super-fast decisions for global occupiers, making Thurrock the most efficient location in the UK for logistics and supply chain solutions".
Council leader Cllr John Kent said: "The fact that UPS is the latest international company to sign up at London Gateway is another signal that this world-class facility is exceptionally well-placed for the logistics industry in the south and east of the country.
"This is why Thurrock Council worked so closely with DP World at London Gateway to create the award-winning Local Development Order, enabling companies like UPS to have a speedy resolution to their planning proposals."
The project will be one of UPS's largest infrastructure investments outside its home US market, and is part of a huge European investment plan, said Luis Arriaga, managing director for UK, Ireland & Nordics.
"This construction reaffirms UPS's commitment to the UK and our confidence in its economy. It is part of nearly $2bn in infrastructure investments across Europe over the next five years.," he added.
The facility, scheduled to be completed in summer 2017, will act as a UK hub and distribution centre as well as a key gateway to UPS's global transport network. It will be able to process around 30,000 packages each hour.
While some figures in the local freight community have questioned the rationale behind building a parcels hub in a port-centric location that would appear to be positioned to serve maritime container supply chains, DP World chairman Sultan Ahmed bin Sulayem argued that the growing list of tenants, at what is ultimately planned to be Europe's largest logistics park, would provide a natural customer base for smaller consignments.
"By using DP World London Gateway park and port, UPS will have a fast 'global conveyor-belt' directly connected to its own worldwide network. UPS's hub will also provide distribution solutions to other logistics park occupiers.
"This combination of world-class services will be a unique offering for the UK and Europe" he said.