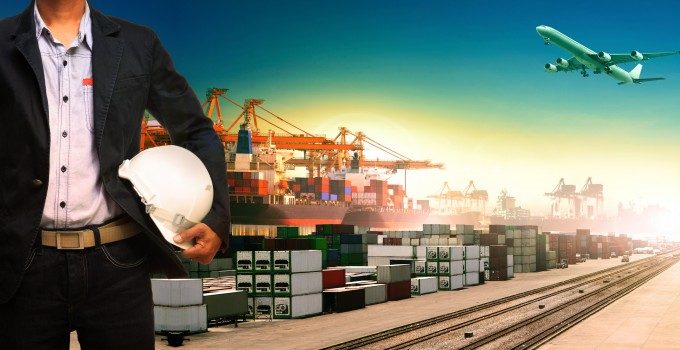 Despite the cost-saving arguments used to support orders of super post-Panamax boxships, carriers are far from convincing customers of the benefits of mammoth box ships.
Fears that container behemoths will result in increased lead times, clog up landside infrastructure on key trade gateways and result in higher inventories were clearly palpable amongst shipper circles during the TOC Americas Cold Chain and Container Supply Chain conference in Panama last week.
"The problem is not cost," Hernan De Mezerville, logistics operations manager, Caribbean & Central America for Kraft Foods, told the Loadstar. "The carriers are trying to maximize ship size but if they are reducing the frequency of the ports that they reach that will cost me in cash flow.
But he argued that larger ships entail fewer direct port calls and thus require a hub and spoke transhipment system, which offers little flexibility means shippers need to carry extra inventory.
"For me, I don't see any benefit of an increase in size of ships if they are not more efficient because they kill me with reduced flexibility. My cash flow is going to inventory – if you cannot increase flexibility I will have to use my cash flow," he added.
Fears about the time required to load the new generation of container vessels is also becoming a key concern for shippers – part of a theme that is emerging as a new frontier in the perennial game of cat-and-mouse between carriers and their customers.
"We've gone from moderate-sized ships to huge, huge container ships. The conflict is that on the shipper side there is much more interest in inventory," said Donald Ratliff, executive director of Georgia Tech Panama Logistics Innovation Research Center. "It became a much bigger issue in 2009 when the economy turned down and it got harder to have capital. There is a lot more pressure to have less inventory – and bigger ships and less inventory do not go together."
Mr De Mezerville said he was less concerned about savings on freight rates than the prospect of having to add greater inventory to avoid potential delays.
Shippers are far from enamoured by the prospect of containers sat on giant ships spending five days in port as a consequence of landside infrastructure unable to keep pace with these giant leaps in scale. Additionally, slow steaming – carriers' principal response to the issue of over-capacity and rising fuel costs – requires shippers to make further investments in inventory.
In the last decade the largest vessels in the industry have grown from 8,000 teu to the 18,000 teu vessels currently under construction. The speed at which vessel sized has increased up has created deep-felt problems within the sector.
Over-tonnage has created a chronic imbalance between supply and demand, leading to collective losses to the shipping industry of more than $22.2bn in the last five years.
Poul Haestbeck senior vice-president Latin America and the Caribbean at Hamburg Sud told delegates that the shipping industry had "caught one of the worst diseases… the availability of cheap cash. The availability of cheap cash is always very painful in any industry. This is something that has built up since early 2000."
Shippers fear that after a decade of swimming in cheap cash, shipping lines have made big mistakes by ordering ever-bigger tonnage, with 162 vessels of more than 10,000 teu for delivery by 2015.
Volker Daut head of transport & logistics for Adidas, asked shipping lines to explain how they expected to "break a vicious cycle" of chasing market share at the expense of profitability.
"The more you have these big vessels the bigger the capacity and at the end that capacity has to be filled but in order to be profitable you need to have the containers to fill these ships. How do you want to break this vicious circle?"
Shippers seem far from optimistic that bigger ships will bring about the cost-savings being touted by carriers. Others point to the teething problems felt in the airline industry following the introduction of giant airplanes like the 380 Airbus which has delivered cost-savings to airlines but led to longer journey times for many passengers. Alarmingly, key points in the supply chain are not keeping pace with the latest developments in container shipping.
Tzi Fan Hau, US senior vice president of operations for OOCL, said carriers were almost a decade ahead of infrastructure developments such as the Panama Canal, which is in the process of investing $5.25bn to be able to handle ships of up to 14,000 teu.
"Post-Panamax ships are nine years ahead of the current Panama Canal, and the new post-Panamax ships are already two years ahead of a widened canal," he said.
With most of the new mega-tonnage being deployed on the Asia-Europe trade, former 9,000-10,000 teu workhorses are likely to be cascaded down to key Panama Canal routes such as the Asia-US and east coast trade.
The canal expects up to nine transits by vessels of this size a day when the new waterway opens in 2015.
The immediate impacts of the flood of new tonnage, said Hau, would be "reduced if the alliances work together", but shippers and forwarders remain sceptical that shipping lines would be able to collaborate to the benefit of the customer by building greater flexibility into the system with more regular direct sailing options.
"Co-opetition could work for everybody to help bring down costs and increase schedules but then how do the lines compete?" asked one senior freight forwarder with 250,000 teu moves a year who declined to be named.