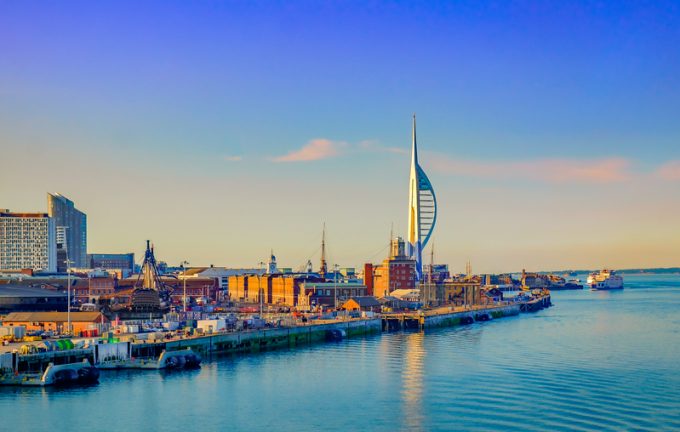 As more ports confirm they are unlikely to be ready for the 1 July deadline, the UK government is facing increasing pressure to delay new border control procedures.
Post-Brexit UK import procedures are implemented in three phases to ease the burden on the country's supply chains, but many feel the government's late-in-the-day approach has left scant time for key structural changes.
Portsmouth International Port director Mike Sellers said despite the port's "critical role" in UK trade, it had not received necessary funds to "meet even the most basic requirements".
He told The Loadstar: "Unless we proceed, at [our own financial] risk, the situation for trade would be severe and unsustainable when government import checks are in place, which has the ability to affect UK plc at a time when economic recovery is paramount.
"Portsmouth was identified as a port of national importance, and the DfT funds critical freight routes through Brittany Ferries, so it's vital we support the flow of goods and trade. We are prepared to do what it takes, as we understand the strategic importance of our port to UK plc and need to provide confidence for our customers that trade will continue.
"However, without further support [from government], this reassurance is vulnerable."
Work on the port's border control post has commenced, but Portsmouth City Council, the site's owner, said it did not expect it to be completed before mid-August, some six weeks late. A spokesperson said the delay was linked to "complications" surrounding the bidding process for government grants.
"The fund was substantially oversubscribed, so bids were cut and only 66% was allocated to each qualifying port. Government employed 'expert' consultants [who] trimmed the port contingency by 10% – before the 34% reduction – without visiting the port to inspect the sites," said the spokesperson. "The government announced on 16 December that Portsmouth International Port would be awarded £17.1m, a £15m shortfall."
Meanwhile, CEO of the British Ports Association (BPA) Richard Ballantyne said it was "obvious not all of the facilities are going to be ready".
One of the major frustrations for the BPA, he said, was government reticence in providing any indication on how it intended to tackle this looming crisis, and that it had not been willing to "share its Plan B".
Mr Ballantyne added that ministers were being told on a "weekly basis" there were issues and they needed to explain their alternative plans.
"We would ideally like to see an extension, delaying the introduction of enforced customs controls until later in the year, to allow for borders facilities to be built and operational," he told The Loadstar.
"We are not sure what would happen if there is no contingency plan. Those ports that have facilities would of course be able to facilitate certain levels of traffic, but how much shipping capacity there would be is unclear. In certain cases, it may be that importers like supermarkets would need to look for domestic suppliers unless the government took a pragmatic view."
He said the delays were in part the fault of the late delivery of the port infrastructure fund, and the reduced amount each applicant received. This, he added, meant plans needed to be redrawn and/or additional funding sought.
"On top of this, various government agencies with responsibilities at the border, such as the Animal and Plant Health Agency, were issuing advice which contravened the likes of Defra," Mr Ballantyne added.
There are indications government may be open to delaying implementation of new procedures. It announced last week it would extend grace periods for products travelling from GB-NI until October, but this led the EU to cite it as a breach of international law.