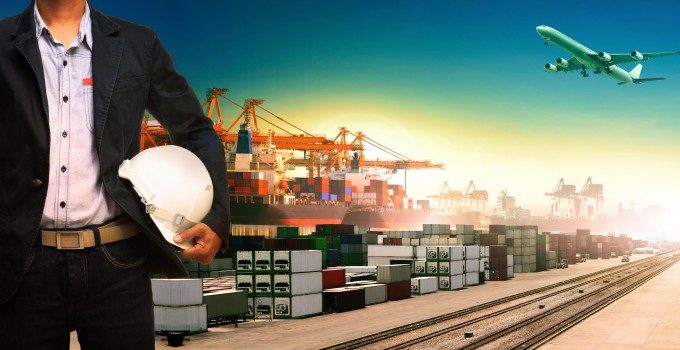 At the UK Chamber of Shipping's annual dinner last night, chamber president and P&O Ferries chief executive Helen Deeble called on more coordinated support from government to help the country's shipping industry tackle its not insignificant problems.
"We might not have the glamorous consumer adverts and snazzy uniforms of the airline world, we might not get the press inches about rail fares, but the latest figures prove that shipping is worth more to the economy than aviation and rail," she said, adding that so far this government has regulated in way that has benefited shipping.
And although that is in contrast to the industry's fraught relationship with Brussels, she also warned against the Europhobia sweeping some parts of Britain's political landscape.
"The EU's relentless tendency to over-regulate can often create burden without benefit, but the single market has allowed for unprecedented growth in trade, and we must pay close attention as Mr David Cameron sets course for 2015 and a possible in-out referendum in 2017.
"Although this provides some clarity around timing, but it also creates huge uncertainty for the next five years, and uncertainty is the enemy of business.
"I don't know what will happen if we leave the EU. I suspect neither do the politicians. But what we do know is that to isolate ourselves, at a time when others are forming new alliances, is a huge risk to take."
Mrs Deeble also reserved part of her speech to reiterate warnings about the negative impact of the European Union's forthcoming sulphur oxide (SOx) emissions regulations, due to enter force at the beginning of 2015, which will see vessels in the English Channel, North and Baltic seas banned from burning the current heavy fuel oil and forced to use distillate diesel similar to trucks and domestic heating.
"The unexplored, broader impact could see an additional 12m tonnes of CO2 pumped into the atmosphere, and raise fuel costs by as much as 87%.  Over 200 routes will be affected by these regulations and – unless government acts – routes will close, jobs will be lost, and the economic recovery of our country will be put needlessly at risk," she said.
A P&O Ferries spokesman explained that the 12m CO2 figure was based upon expected modal shift as prices on longer routes in the North and Baltic Seas will rocket, leading hauliers already operating on wafer thin margins to look to trim their freight spend by driving longer distances.
As a result of this, and other challenges, Mrs Deeble called on the government to launch a coordinated strategy. "We have proven the importance of shipping, and the time has come for a new cross-departmental maritime strategy for the government designed to foster new growth and create new jobs – and we as an industry can help with that; we want to help."
In response, UK shipping minster Stephen Hammond was non-committal on the subject of EU membership or SOx regulations, but did say: "I hear what you have to say about the challenges of red tape, and part of my role should be to coordinate across government and I am beginning a series of meetings – I am determined that we will foster a closer partnership with mutual understanding and shared objectives.
"By having a joined-up government and maritime industry we can tackle the problems together and harness the resources of this industry on a global basis," he added.