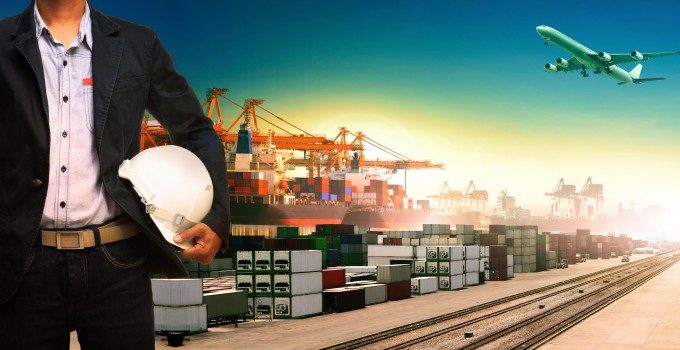 "Give us reliability and improved customer service over cut-price freight rates" was the message from shippers at the JOC TPM Asia conference in Shenzhen yesterday.
"It's about the lowest-cost solution that works," said Bjorn Vang Jensen, vice president global logistics for FMCG giant Electrolux.
He added: "Then we have to try and find a way to profit from that solution. It's not about the lowest rate; it's not about driving rates to the bottom. On the other hand, I will never apologise for taking a low rate that's offered to me."
Electrolux is one of the biggest ocean shippers globally, moving 150,000-200,000 teu across multiple trades each year.
In contrast to Mr Jensen, who has considerable purchasing power when negotiating his ocean freight contracts, fellow speaker Daniel Krassenstein, Asia operations director for Procon Pacific, said he tried to avoid speaking to carriers, preferring to go through 3PLs, because they filled a customer service gap left by carriers.
"We've gotten to the point where I really don't want to deal with the carriers directly because 3PLs are filling a void. And that void is service," Mr Krassenstein explained.
He added: "I basically look at carriers as grey ships these days. When a box gets to the port I want to know who's looking after my interests, and it's not the carriers."
His comments echoed Ron Widdows, chairman of the World Shipping Council, who said carriers needed to extend alliance cooperation to the land side to provide better customer service, claiming expanded alliances had added complexity to shippers' container supply chains.
One example, he said, was how carriers choose which terminal within a port to call at, especially on the US west coast where there are many carrier-owned facilities.
"There's all this cargo coming in through different terminals; that was tough to manage when you had three carriers in an alliance, but expand that with additional slot-swapping deals and it becomes really complicated," said Mr Widdows.
However, any improvement of alliance performance on the land side may be too late to convince Procon's Mr Krassenstein to contract directly with carriers. He said that with Procon, an industrial packaging company shipping primarily on transpacific trades, he sees alliances as competing service options, and doesn't consider the individual lines. For that, he relies on 3PLs.
"I want them to tell me about congestion at ports or whether a specific carrier is suffering delays or transloading issues. They are on top of that, their fingers are on the pulse and they're always providing me with alternative route options.
I don't think about low pricing first, it's not even on the list," said Mr Krassenstein. "For me it's all about reliability, transparency and knowing where our boxes are – if you promise me 32 days and you tell me it's going to be a couple extra, well okay; but a week? No way."
Mr Vang Jensen added that he believed it was carriers and not shippers which were responsible for unsustainable freight rates.
"It's been my experience, both personally and from speaking to other BCOs, that this myth of the hard-driving shipper that forces you [carriers] to get down on their knees is simply not true.
"Ninety-nine times out of a hundred the carrier comes and offers you the low rate, and I wouldn't be worth my salary if I didn't take it."