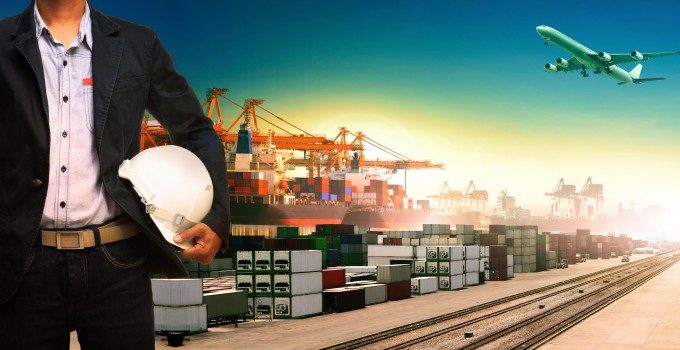 A new freighter service between Canada and Europe hopes to capitalise on the lobster, fish and pharma trades when it makes its first flight on Saturday.
Operated by KF Aerospace, previously a supplier to Canada Post and parcels company Purolator, the airline is to launch its new services with two DC-10-30Fs and two 727Fs. Initially, the airline will offer the former aircraft on a four-times a week service between Toronto Pearson and Brussels, with a stop in Greater Moncton, and a daily service between Toronto and Greater Moncton with a B727-200.
The airline is planning to expand its network within two months, to include Western Canada via Vancouver and Calgary, and all of Asia via interline agreements through Anchorage, Alaska. It is also considering connecting through Amsterdam for shipments to go on to Asia.
"One of the key markets in Canada is the lobster and seafood industry, with 500 tonnes of lobster a month going into the EU," said Stuart Holland, managing director of Kales, the GSSA providing the commercial expertise. "There is absolutely demand for this type of operation for some key industries. The current transit times for lobsters, which are often delivered by truck to Boston or Toronto, or sometimes on Cargojet to Hamilton, can be very long. This is a six-hour flight, a priority service, which gives the product extra life. This is going to be something of value to the market.
"Belgium and Canada are also good for pharmaceuticals and some automotive business," he added.
Mr Holland admitted that the age of the aircraft – of which one of each type will be used as a spare – did not make them "the most economical. But they are wholly owned. Once we have started we will see what the demand is like, and then scale up to the right aircraft for the right route," he added. "There will be some assessment of aircraft type."
The aircraft holds have been fitted with temperature-controlled areas, added Brian Potvin, head of business development for KF Aerospace.
The airline, formerly known as Kelowna Flightcraft, last year lost its contract to wet lease aircraft for Canada Post and Purolator after 27 years. "We have done leasing and operations, but have never done commercial sales before, so we have had to reinvent ourselves," Mr Potvin told The Coolstar. The airline teamed up with Kales for its sales, Midland Transport for trucking and GTA Aviation for handling in Canada – and the three are understood to be in a 'risk-sharing' relationship. KF also has partnerships with all three airports.
The airline will be able to offer specialist products, including for pharma and perishables, through its partnership with GTA, which has a modern facility at Toronto-Pearson.
The service has been in the planning for eight to 10 months. "We have got customers lined up, and we've been spending some time in Halifax," said Mr Holland. "Once final schedules are confirmed we are pretty sure more customers will come onboard.
"Toronto-Vancouver is the largest single market in Canada, both in terms of yield and tonnage," he added. He noted that London Stansted, which is handy for the automotive and pharma industries, could also be in the carrier's sights.