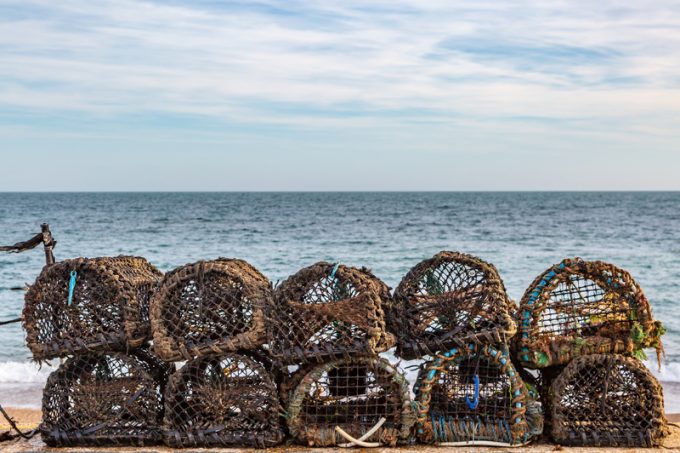 Halifax Stanfield International Airport is gearing up for construction projects to accommodate the rising tide of seafood shipments.
With funding from federal and provincial governments, the airport is preparing for the construction of an Air Cargo Logistics Park, a C$36m (US$27m) project that will add warehousing as well as apron space.
The airport authority will invest C$13m, having secured commitments from the federal and provincial authorities for C$18m and C$5m respectively.
The initial phase of construction involves a cargo building and a cargo apron adding five parking positions for widebody freighters, including two spaces for B747 or B777-size aircraft.
Glen Boone, director of cargo & real estate development, said growth in recent years had strained capacity, especially the ability to handle multiple widebody freighters.
He expected the apron expansion to be completed by the end of next year. The first cargo building, with a footprint of over 47,000sq ft, is slated for completion early 2021.
Freighter traffic at Stanfield has gone through the roof – the list of operators includes Skylease Cargo, Cargojet, Korean Air, Suparna Airlines, Atlas Air, Qatar Airways and FedEx, plus bellyhold capacity from Air Canada and WestJet.
"The growing air freight cargo lift from Halifax Stanfield is extremely encouraging for Atlantic Canadian companies looking to export internationally," said Stewart Lamont, managing director of Tangier Lobster Company.
"When it comes to flights, infrastructure and specialised human resources, we now have critical mass, and that's good news for everyone involved."
Last year, the airport's throughput climbed 8.5% to reach 36,938 tonnes. The major catalyst for this growth was seafood exports, chiefly live lobsters. C$232m worth of seafood was flown out of Stanfield, of which C$215.7m was lobster traffic. At 11,495 tonnes, it was the biggest single commodity moving through the airport.
While Europe is an important market for seafood, demand from Asia has been the main driver of this traffic. Korean Air runs as many as three B747F flights a week through Stanfield, while SkyLease (which operates for First Catch, a Chinese-owned seafood forwarder based in Halifax) and Suparna serve the airport twice a week.
In February, Suparna applied for traffic rights for a new transpacific service to call at three North American airports, Chicago, Halifax and Anchorage.
In 2017, seafood exports from Halifax to China were up 63%, double the average growth rate of the airport's international export destinations.
Last year, exports from the Canadian Maritimes to China received an additional boost from the US-China trade conflict after China implemented a 25% hike in tariffs on US lobster, which raised them to 40% overall, which made Canadian lobster significantly more competitive.
However, there are concerns that a deal between Beijing and Washington would prompt US lobster exporters to slash prices to recover lost ground.
In any case, the growth in seafood means adding cooler capacity is a key element of the airport's expansion project. Currently the main facility has over 7,000sq ft. As a short-term solution, reefer trucks have been parked at the airport at peak times to boost capacity.
At this point it has not been decided how much cooler space the new cargo building will have.
"I think 7,000-10,000sq ft would be helpful," Mr Boone said. "I hope we'll at least duplicate what's here now."
He sees ample scope for further growth, noting that seafood continues to be trucked to Montreal, Toronto and gateways in the US north-east for uplift to international destinations.