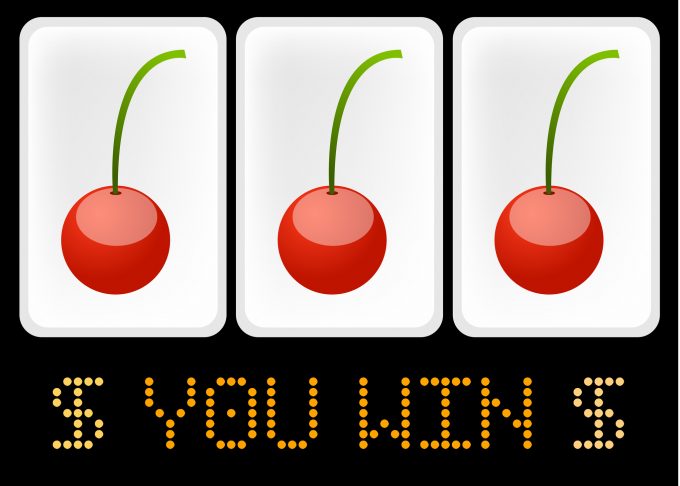 Eager to put a disappointing 2018 harvest behind them, US produce shippers are preparing for a strong crop this year – but it is as yet unclear who will buy it. 
After California's peach harvest kicked off last week, hopes are high for a strong season for stone fruit grown in the state.
Peach and nectarine volumes are expected to rise above average and apricots are going strong, while plums should see a medium-sized crop this year. 
Blueberries are also poised for a much–improved harvest. The California Blueberry Commission predicts it will not only exceed last year's output, but be above average annual volumes – California will produce 30% more blueberries this year than in 2018, which translates into a 10-15% gain over average results. 
Weather conditions have been good for a strong harvest, noted Chris Connell, senior vice-president North America of Commodity Forwarders, a subsidiary of Kuehne + Nagel. The winter was colder and rain fell at the right time to benefit a strong crop, he said. 
Growers are desperate for a better season. Last year's cherry crop in California amounted to a paltry three million cases, a steep drop from the 9.7m harvested in 2017, while the cherry crop in Washington state was down four million cases on its 2017 level of over 24m. 
"Last year the cherry crop was awful," said Shawn McWorter, president for the Americas at Nippon Cargo Airlines (NCA). Perishables make up 50–60% of the carrier's business on the west coast. 
Mr Connell said California's cherry crop was very unpredictable, so he is not celebrating yet. Moreover, there are question marks over the destination of those cherry shipments. 
"Supply is looking more robust. Now there's more concern about global demand," he said. 
Inevitably, the biggest question mark is over the Chinese market, which has shown a voracious appetite for cherries and other perishables in recent years, but the trade confrontation with the US remains a daunting barrier, Mr Connell noted. 
Talks between the two governments in recent months have fuelled hopes of a resolution of the conflict, but the atmosphere remains brittle. Yesterday the White House signalled it was getting impatient with the failure to come to an agreement so far and acting chief of staff Mick Mulvaney said the talks would not go on forever, indicating that the US was prepared to end negotiations if no deal was reached soon. 
The confrontation has hit US perishables exporters hard, from soy bean farmers to lobster fisheries. Mr Connell said his company, which has a branch in Boston, witnessed first-hand the migration of lobster traffic up the North American east coast to Canada. Halifax Stanfield International Airport clocked up 8.5% growth, fuelled by lobster exports, which accounted for nearly one-third of the airport's throughput. And freighter flights to Asia have increased steadily. 
NCA slots some of its Asia-bound flights from the US through Edmonton instead of Anchorage as a tech stop to pick up chilled Canadian beef and pork. The local airport authority has been promoting this link to shippers in western Canada, Mr McWhorter reported. 
Brendan Harnett, chairman and CEO of Flying Fresh Air Freight, Canada's largest perishables forwarder, said live crab shipments from Vancouver to China declined last year, as much of this cargo originates in north-west US. 
He sees some difference in preferences for lobster between US and Chinese consumers. While the latter prefer large animals, which work better in a dinner situation where food is shared, North Americans are okay with smaller lobsters, especially when served in conjunction with steak, he said. 
If China's tariff on US lobsters, which went up 25% last year, were to be removed, Mr Harnett expects US lobster firms to make aggressive attempts to recover lost markets. But Mr Connell does not anticipate a sudden shift. Moreover, Canadian exporters will manage to retain some of their gains, he reckons. 
By the same token, there was no wholesale shift to Canadian sources last year. Some US exporters have maintained business with China by reducing FOB (free on board) prices, Mr Connell said. 
Regardless of how the trade dispute unfolds, there are some questions over China's demand for perishables. Vietnam's perishables exports to China dropped 14.7% in the first quarter of this year. China takes about 74% of its neighbour's fruit and vegetable exports. 
China is not the only market where US exporters face trade barriers. In retaliation over US tariffs on steel and aluminium, India raised tariffs on US walnuts from 30 to 100% last year. 
However, if the US and China do come to an agreement, air cargo carriers stand to see a surge in demand for lift to move cherries and seafood. 
"If tariffs are off, people may look to charter," Mr Connell said. "There were charters to China from the Pacific north-west last year."