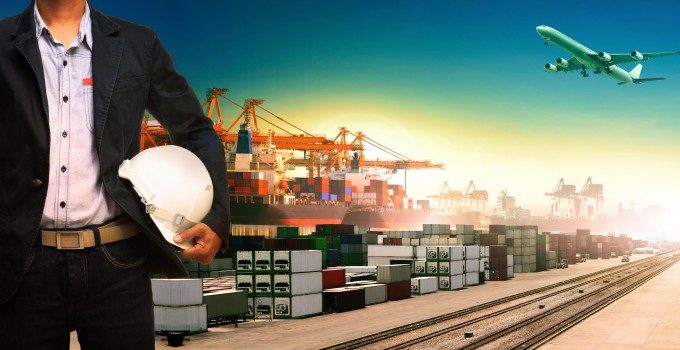 Still not broken through the BRIC wall to gain a foothold in the world's most important emerging markets of Brazil, Russia, India or China?
Getting to grips with the BRICs isn't easy, and if you have plans to strike it rich in all four countries, you're going to have to develop multiple personalities and a poly-hydrous approach to world domination as the world's four largest emerging economies couldn't be more different culturally, delegates were told at Air Cargo Americas 2013 in Miami.
As always, The Loadstar was there to get the lowdown on what's needed to make waves in these four very distinct corners of the world.
If you're a small freight forwarder with limited resources you're going to need a family-focused team member with snake hips who can handle his or her vodka and learn Mandarin fast. 
Once you've found the right person for the job they would be well advised to reach out for a little local knowledge from the experts.
In Brazil, Antonio Miguel Marques, president of Invepar-ACSA, the new concessionaire now managing the country's largest airport, Guarulhos, will help you with your bags after landing. If the stereotypes are anything to go by you will then be whisked off to the beach to drink Caipirinhas, ice-cold Chopp beers and get as excited by the football as your prospective business partners.
However, behind the country's fun-loving exterior, said Mr Marques, those in the world's eighth largest economy is deadly serious when it comes to trade, and Brazilians can be trusted to deliver once a deal is done.
"Brazil has a tradition of respecting contracts," he said. "Brazil is a fast-growing market. We reached 200 million people this year with a middle class that is growing very quickly. There are a lot of people with the opportunity to travel. You can see them shopping here in Miami. There is very low unemployment and a lot of business to be developed with great potential for profit in Brazil."
In Russia, Tatyana Arslanova, vice-president of strategic marketing Volga Dnepr Group and senior vice-president of AirBridgeCargo Airlines will be waiting for you with open arms and a bottle of vodka when you arrive in Moscow.
"In Russia they say you need to have a good nose," said the air cargo specialist. "Russia is an economy with very strong traditions in culture. You have to talk to people and look for long-term relations. It's better for you to have a good friend to facilitate your business in Russia."
Famed for big-spender oligarchs buying up much of London and New York's top real estate and football teams, there are still plenty of opportunities in the 10th largest economy, not unsurprisingly, for the import of high-value consumer goods.
Up one step, in the world's ninth largest economy, India, you should head straight to a mall to get under the skin of the country's more low-key business community. That's where you'll find Lisa Victoria Waller, director of BDG International (India), who has adapted to the more family-orientated approach to doing business.
"You have to come in with a different philosophy," she said. "The social aspect is different. All the eating and drinking that you enjoy in Brazil isn't so common here, so it is hard to develop a relationship. "In India they tend to go out less and live quiet family lives. That's why I tend to end up at the mall."
Also unlike their Brazilian counterparts, she explained, Indian businesses "don't respect contracts", creating pitfalls for many.
"Whereas Brazilians are very firm on taking a hard line, US companies often give in and this develops a bad relationship – you will need to get a good attorney and accountant in India," she said. "People go everywhere with their attorneys and accountants."
Bureaucracy and corruption also remain serious issues in India, but there are huge opportunities for those ready to persist, she noted. Just don't expect the follow-up to come from your prospective Indian partner.  You will need to make it happen and preferably face-to-face.
"I thoroughly recommend you use Skype," she said.
The last stop on your world tour will take you to Shanghai, where Rainy Zhao has the keys to cracking the world's number two economy, China. The Xiamen Uni Logistics chairwoman said things had come a long way in China since the early days of its breakneck journey towards becoming the world's manufacturing heartland.
"I think there is a more open policy, step-by-step for finance, which is a good advantage and there is a huge population that who import a lot of products in the coming years," she said.
Despite being famous for tight controls on information coming in and out and with one of the world's most restrictive firewalls, transparency is something that is improving, said Zhao. "The customer policies are becoming more clear and I think things are getting better and better."
Having said that, it probably pays to be able to speak the language for the best transparency, she added.