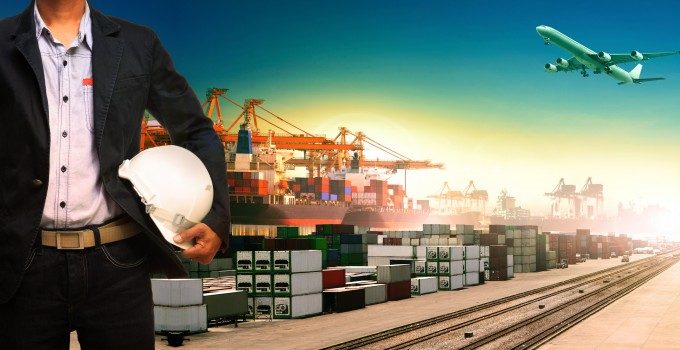 Tilbury's London Container Terminal (LCT) will cement its burgeoning position as a UK hub for the shortsea intra-European trades today when it welcomes CMA CGM's 2,800teu Santa Bettina to the port.
The call comes after Tilbury won the UK port-of-call status for the French carrier's FEMEX1 service, which connects northern Europe with Turkey and the Black Sea, previously hosted by Southampton.
The move is the latest in the series of port switches transforming container services in the UK, and follows Tilbury's new focus on the shortsea business with the acquisition of the intra-Europe specialist 45ft container crane spreaders.
Tilbury now becomes the last north European port on a rotation that connects Hamburg, Antwerp, the deepsea Mediterranean transhipment hubs of Tanger Med and Malta and five Turkish terminals in the Bosporus region, and return leg Black Sea calls at Novorossiysk, Constanza and Samsun.
The service deploys six 2,800teu vessels with 500-600 reefer slots per vessel.
CMA CGM group senior vice-president Nicolas Sartini said: "CMA CGM is very satisfied with the proactive attitude of LCT toward this new call at Tilbury, and is convinced that its customers will take advantage of this new opportunity to serve the markets in Malta, North Africa and Turkey."
There has also been considerable growth between northern Europe and the eastern Mediterranean, which acts as the natural gateway to the Black Sea. In response, Zim recently upgraded its vessel sizes on its NE-1 service between north Europe and Israel with the addition of the 6,350teu Zim Hamburg.
Zim Germany managing director Norbert Trapp said: "With the introduction of this new and larger ship, we have adapted NE-1 to market requirements in respect of slot capacity and increased availability of reefer container connections."
Turkish line Arkas is also upgrading its fleet in response to increased demand, and this week exercised order options with a Chinese shipyard for two more 2,500 geared boxships, taking the total order to four, with deliveries scheduled in 2016 and 2017. The largest ship in its fleet is currently 1,900teu.
Meanwhile, today's Tilbury call will also result in the port becoming something of a secondary UK hub for CMA CGM, and will allow it to relay Mediterranean and Black Sea freight with its round-the-world Panama Direct service, that operates 2,600teu vessels with calls in northern Europe, the US east coast and, via the Panama Canal, the South Pacific islands and Australasia.