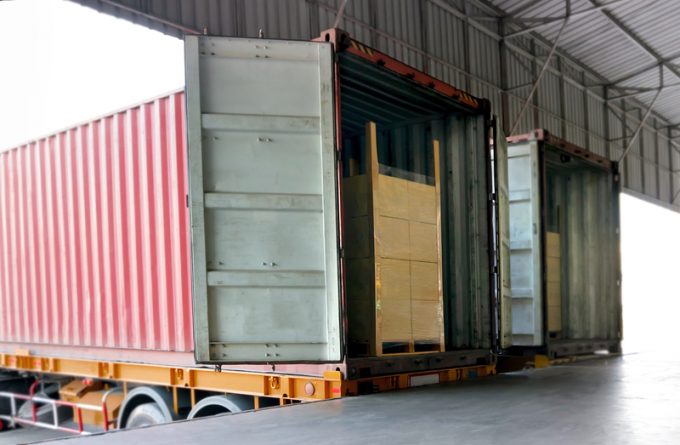 The global container availability crisis is unlikely to ease before the end of the year – despite 2021 likely being a record-breaker in terms of new boxes delivered.
According to John Fossey, senior analyst of container equipment at Drewry Shipping Consultants, around 1.4m teu of new containers were delivered in the first quarter, around 10% more than in the final quarter of last year and 21% more than in Q1 20.
"Based on current activity, we believe the full-year 2021 production could be more than 4.7m teu. That would be a record year for container production, beating the 4.42m teu produced in 2018 and 52% up on the 3.1m teu delivered last year," he said.
However, Mr Fossey argued this would be unlikely to put a dent in the acute equipment shortages experienced by many shippers and forwarders around the world.
"I'm afraid the shortages are likely to last until the end of the year, and the lack of containers is due to the carriers' response to Covid – firstly, the initial blanking of voyages, followed by carriers deploying larger ships and extra loaders to cater for the unexpected demand, which created a vicious cycle of yard congestion in the ports.
"In response to that congestion, carriers began to cut and run at ports – which meant not loading empties – and that only made the port congestion worse."
Mr Fossey explained: "It's easy for carriers to switch-on capacity, but nowhere near as easy for ports. It takes time for terminal operators to hire and train new staff, while the hinterland transport such as rail and haulage are struggling with absenteeism and reduced labour productivity, which makes clearing imports even harder.
"It's clear the whole year will be affected by port congestion – the container cycle times need to get back to pre-Covid levels, but this won't be likely until the end of this year and possibly into 2022."
But he added: "That said, Drewry believes there is sufficient equipment in the fleet to support trade and its growth, it is just that the containers are in the wrong places."
Meanwhile, demand for new equipment continues to soar, and not just to cater for demand – as general rule, containers have a 15-year life and a large tranche of boxes delivered between 2005 and 2009 are coming to the end of their operational lives.
"There was a bulge of equipment built in the late 2000s, and replacing those units will drive equipment ordering through to 2025 – around 45% of the orders placed this year are replacement units, but that will rise to over 60% next year and until 2025, with output remaining over 4m teu a year until then," said Mr Fossey.
New container prices have unsurprisingly been high as a result – the average price of a 40ft high-cube (HC) in the first quarter of this year was $6,160, some 90% higher than a year ago.
The tight production capacity has also led carriers to agree to far longer lease periods with container lessors – Mr Fossey noted that lessors had routinely been agreeing periods of 9-10 years.
"In one case, we understand a 15-year lease term was agreed, and we think it will continue to move in this direction, which means increasing numbers of new containers are likely to be under a single lease for their entire lifetime, " he said.