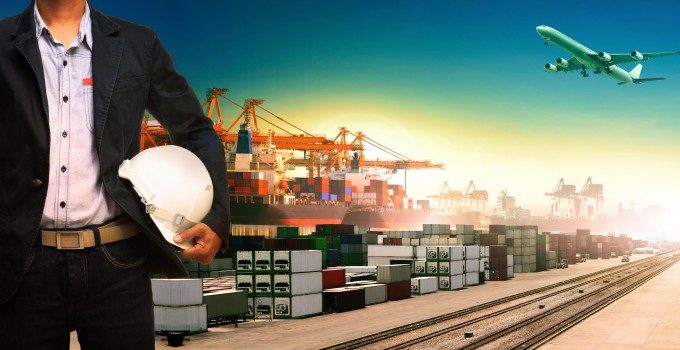 Forwarders looking to share facilities with air cargo handlers could potentially transform the traditional air freight chain and deliver cost, speed and quality benefits to suppliers and customers, according to the world's biggest airport cargo handler.
Nils Knudsen, head of global cargo at Swissport International, told delegates at the Air Cargo Handling conference in Lisbon that pressure from the five-year economic crisis had led to Swissport picking up customers and receiving enquiries that it had never seen before.
"We see forwarders being much more interested in having their business handled in our premises," he said. "I think that is an interesting sign, and could very well lead to significant changes  if we all take on this challenge of somehow merging the handler and the forwarder – at least the physical activities."
Swissport has already begun a warehouse-share arrangement involving forwarders in Vienna because it could not fill the facility with business from its traditional airline customers. Since then, other forwarders had shown an increasing interest in the model, said Mr Knusden. Meanwhile forwarders have got airside facilities at Amsterdam Schiphol, in some cases with cargo handlers providing the physical handling.
"We also do it in Israel, but it is standard practice there – none of the forwarders have their own air freight handling facilities and they think the model that we operate elsewhere is strange," explained Mr Knudsen. "Imagine that – forwarders no longer needing their own warehouses.
"There is huge potential, not only for cost savings, but also for quality and speed." The benefits could be shared along the chain, he added. "So it is a win-win-win."
Mr Knudsen said the initial arrangement in Vienna was essentially a "fill-up concept", adding: "If we were also to integrate processes, there would be much more in terms of cost savings. It could be the future, in my view."
Enno Osinga, senior VP for cargo at Schiphol, commented: "To me it is not the future – it is today.
"We have got two major forwarders that have significant facilities on airside, Rhenus and Panalpina, and we have other forwarders that have already got into a cooperation with a handling agency. CEVA and MOL Logistics have both teamed up with Menzies and have outsourced the physical handling while they still keep control of the goods."
The initial concern from handling agents was that forwarders with airside facilities would take business away. But Mark Whitehead, MD of Hong Kong cargo handler Hactl, said: "There is no threat because you always go with the best return. So if it makes sense to a handler to accommodate and work closely with the forwarders, you will do that. It's a money game."
Mr Osinga added: "The reality is that it is has actually brought more business. Only a couple of weeks ago, Panalpina released a press release saying that it had won a major contract for a hi-tech supplier based on the fact that it was airside and could get the goods directly in there."
And Peter Penseel, global head of network carrier management at DHL Global Forwarding, questioned whether forwarders really needed to have their own warehouses.
But Mr Whitehead observed that some licence agreements between cargo handlers and authorities currently prohibited that kind of arrangement, although he believed that it would increasingly happen in the future, because it gave handlers the ability to ensure their multi-million dollar facilities were used to their maximum potential.