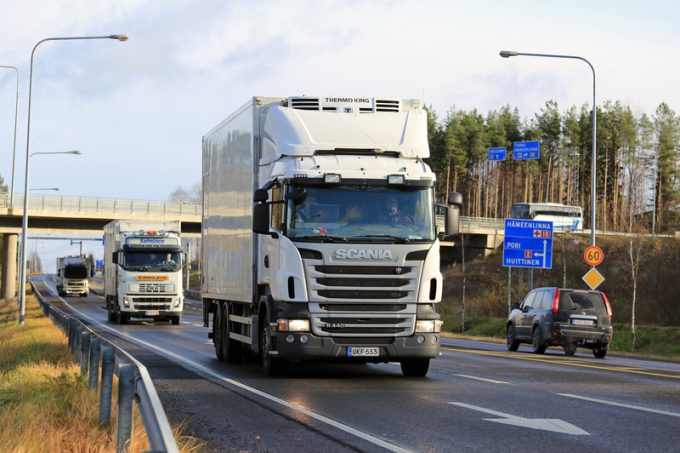 The road transport industry has demanded a "well-considered, evidence-based roadmap" for decarbonising road freight, amid mounting concern that governments increasingly opt for "knee-jerk" responses.
A UK Road Haulage Association (RHA) paper, Eliminate, Minimise, Offset, urges a stable regulatory landscape that provides investment and financial supports in the development of vehicle standards to drive down CO2 emissions.
Chief executive Richard Burnett said: "Both political ambition and technological potential to reduce UK CO2 emissions is clear, but sustainable and predictable implementation is less so.
"It's unfortunate that, as the UK recovers from the devastating impact of Covid-19, the political debate is unbalanced and threatens to alienate any goodwill that exists 'to do the right thing'.
"Politicians know successful environmental outcomes depend on a healthy, mobile economy that generates the tax revenue needed to invest in lowering emissions," he added.
Last month, the Public Accounts Committee slammed the UK government for its failure to provide a "coordinated plan" on how it intended to achieve net zero two years on from announcing a commitment to reaching the target by 2050.
The RHA expressed concern that, instead of providing concrete steps, current political thought was attuned to "knee-jerk and simple demonising of road users".
Mr Burnett said: "A more inclusive approach to decarbonisation, one that takes account of the need for business to have confidence to invest in new equipment, is essential as the drive to net zero continues."
His comments followed calls in Europe for greater access to electric truck charging points, with the European Automobile Manufacturers' Association (ACEA) and Transport & Environment (T&E) demanding the EC installs 11,000 by 2025, noting Europe has "close to zero" truck-specific charging stations.
This was a major failing, the said, as electrifying trucking was a necessity if Europe wants to achieve the European Green Deal, which ACEA board chair, and CEO of Daimler Truck, Martin Daum says the "industry is fully committed to".
Mr Daum added his company was making a "massive investment" in CO2-neutral trucks, but warned customers would not buy them if they could not be charged and re-fuelled.
T&E executive director William Todts added: "The future is electric, even for trucks and it is time for the European Commission to wake up.
"We need to build 10,000 truck charging points in the next four years, in truck depots, logistics hubs and along every main highway in Europe."
The demand comes ahead of a review of Europe's Alternative Fuels Infrastructure Directive (AFID) this year, with T&E and ACEA both urging the EC to make AFID "fit for zero-emission trucks".
The organisations have also asked that roughly 300 hydrogen re-fuelling stations be rolled out by 2025, rising to 1,000 by 2030.