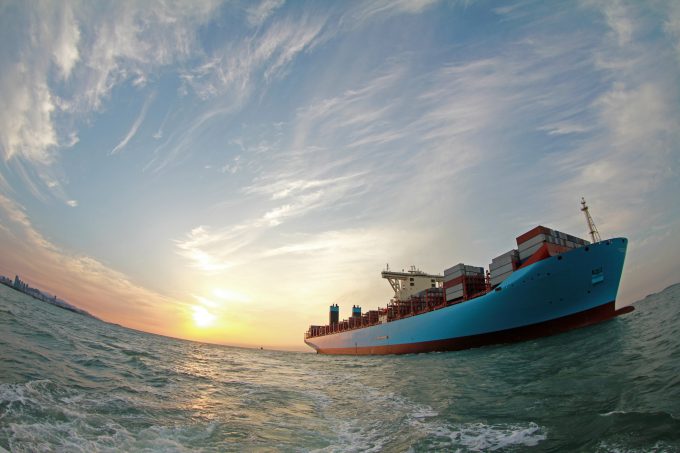 Container shipping must undergo digitisation and shift to upfront payments to climb out of its current groundhog day financial depression.
Speaking at TPM Asia in Shenzhen, Maersk Line global sales head Michael Hansen said digitisation could partly solve the current "vicious circle" of container supply outstripping demand and what he termed the "high cost of low prices".
"None of us can live with the current state of affairs. Very low freight rates lead to very transactional behaviour both from us as carriers and equally our customers."
He said the outset of low freight rates leads to far higher overall supply chain costs, because transactional behaviour – such as price shopping, broken contracts, and no-show bookings – leads to carrier cost-cutting via blanked sailings, reduced schedule buffer times and reduced spending on service recovery.
"We have a tremendous amount of bookings that never show up, leading to vessels leaving empty, or we overbook them to an extent we no longer control cargo flows and we're forced to leave containers behind," he added.

On the other hand, Mr Hansen said, moving freight bookings online and digitising container shipping in the same way passengers book air fares could eliminate transaction volatility and allow carriers to compete "not just on the ocean leg but on the overall customer experience, much like we experience as consumers ourselves".
Maersk Line believes publishing complete and transparent prices online and shifting to upfront payments will lead to greater service reliability for shippers and greater revenue reliability for carriers.
"We need to make sure that our customers know what they're paying for is also what they're getting. Similarly, we need to make sure that we as a carrier can rely on bookings and payments from our customers," Mr Hansen added.
"More than anything else shippers need to know when containers are going to arrive, it's pretty basic and yet so difficult in this industry, but that is what we all must aim to achieve. But there are some fundamentals that need to change if we are to get to that position."
After Hanjin, and with the current supply and demand outlook pointing to more of the same for global container shipping, Mr Hansen thinks the industry needs to move forward into one which is "more progressive" than today's status quo.
"Our aspiration is to both offer a good service, and an online experience that meets the requirements of our customers, that gets the predictability and reliability that they're asking for while we also maintain low costs."
He said it would give the industry the opportunity to work more efficiently and reduce the current high levels of waste, meaning capital can be reinvested to create a more positive outlook. He cited Maersk's recent investment in 45,000 remote tracking reefer containers as an example.
Mr Hansen also warned the industry needs to change lest it be disrupted by new entrants.
"It's no coincidence that an industry like this has got a number of start-ups knocking at our doors and at the doors of our customers.
"Someone once said – and excuse my French – if you have an industry with shit service then you deserve to be disrupted.
"That is the reality that all the shipping lines are faced with today, all the freight forwarders, and that is the challenge that we must collectively rise to."