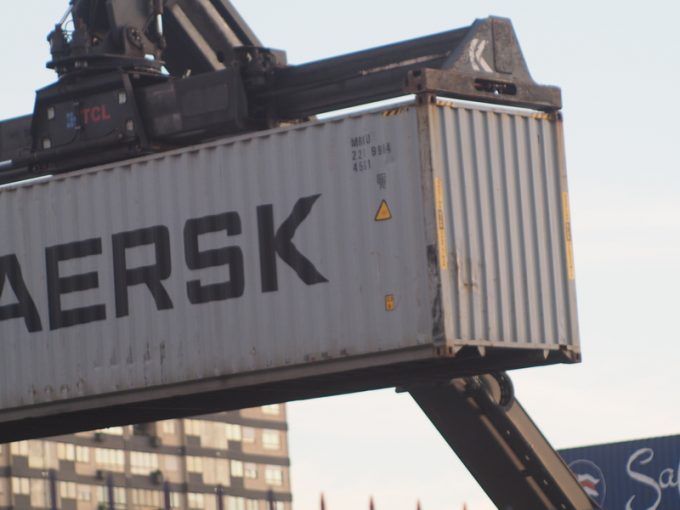 Maersk has continued its expansion into supply chain management services, agreeing to acquire Swedish customs specialist KGH Customs Services for Skr2.6bn (US$279m) from its private equity owner, Bridgepoint Development Capital.
The deal "corresponds with Maersk's digital transformation journey", it said, and appears to be the European equivalent of last year's acquisition of US customs brokerage Vandegrift.
"There are no end-to-end solutions without customs clearance," said Vincent Clerc, Ocean & Logistics CEO at Maersk.
"With KGH, we will not only be able to strengthen our capabilities within customs services and related consultancy, but also reach more of our customers in Europe through a larger geographical footprint and digital solutions that will enhance our ability to meet our customers´ end-to-end supply chain needs.
"We achieve all this in one go, instead of having to build our expertise through multiple acquisitions," he added.
The price tag is "equivalent to a multiple of 16.3 x 2019 ebitda before synergies, excluding an earn-out component contingent on future Brexit performance", and Maersk also noted that,  "when ramped up, annual ebitda synergies from the combination are expected to amount to approximately Skr50m-75m ($5.4m-$8m).
The Gothenburg-based company last year posted revenue of $95.5m and an ebitda of $17.2m, with an ebitda margin of 18%. It has 775 employees and annually clears nearly two million customs applications in sea, air and land modes.
In recent years KGH has developed a strong line in consulting, "most recently in the connection with Brexit as advisors to various authorities in the EU and the UK".
CEO Lars Börjesson added: "With Maersk, we will have a long-term home with a company that shares our values. By joining forces, we will be able to continue to build on the great success our teams have achieved and, at the same time, play a key role in a combined entity providing a range of different services within the transport and logistics industry."
The acquisition is subject to customary regulatory approvals, and Maersk added: "Until then, Maersk and KGH remain two separate companies and thus will carry on their business as usual."
Bridgepoint acquired KGH in 2013.