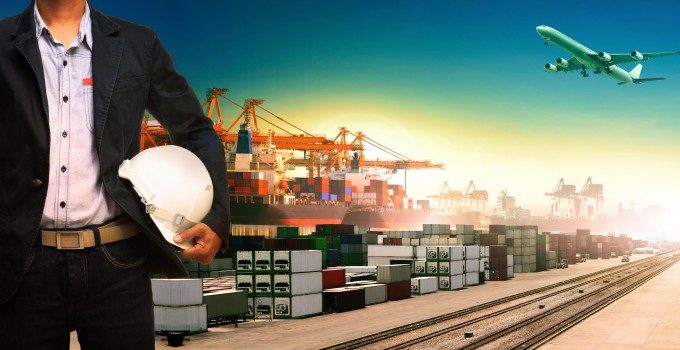 A three-day freight forwarder shutdown in Pakistan has just ended after the government agreed to listen to the demands of the shipping community and re-examine an 8% tax on turnover which had been imposed.
More than 700 freight forwarders, including the local offices of many multinationals, shut their operations on Tuesday claiming the new tax would force them to work at a loss. The shutdown affected airports and ports, although, according to one source, some 50% of shipping lines were continuing to ship goods after negotiating directly with exporters.
This afternoon, local time, the forwarders association, PIFFA, and the air cargo agents association, ACAAP, met with the Ministry of Commerce. The three-day shutdown was estimated to have cost the country $300m in lost exports, and it is expected it will take three weeks to clear the backlog. The parties have formed a committee, which will meet in one week's time to negotiate further. If the government does not agree to a climb-down on the controversial tax, the forwarders will close again.
"We cannot pay more tax than we earn," Mohsin Dharsi, chief executive of Karachi Cargo Services and former chair of ACAAP, told The Loadstar. "It's better not to work at all than work at a loss. We could consider a lower percentage than 8% but it must be adjustable [against income tax]."
Mr Dharsi said that exporters had been supportive of the shutdown. "It's the perishable shippers I feel sorry for, but we have been doing this for the exporters. If the government does not agree we have to put up our costs and Pakistan's exporters will be the losers. Bangladesh, China and India will benefit and they will get the business."
However, congestion has been building up at other cargo gateways in the Indian sub-continent, especially at Bangladesh's only container terminal Chittagong, where vessels are being delayed by days before berthing, with forwarders and carriers seemingly at a loss at how to prevent it, or circumvent it.
The main cause appears to be the insistence of the port authority – which also operates the container terminal – that laden import containers be unstuffed within the confines of the box terminal rather than at an inland depot, which has led to a build-up of empty boxes in the terminal.
According to Chittagong Port Authority's own statistics, vessel turnaround time in July declined from three days to five and half per container vessel, and anecdotal evidence suggested that some feeder ship operators were being forced by the port authority to load empty import boxes out of the terminal rather than laden export boxes as a way of clearing the terminal, but further throwing vessels off schedules.
One major European retailer told The Loadstar that it had effectively had to add a week to its supply chain, as the unreliability of feeder schedules meant that cargo often missed transhipment connections at Colombo, Port Klang or Singapore.
And for retailers eager to begin the pre-Christmas stockpiling process, air freight out of the country is unlikely to offer much relief, with forwarders reporting delays on cargo of between five and six days, mainly due to congestion within its cargo terminal, as well as a lack of uplift capacity on the narrowbody passenger planes that serve Bangladesh.
Meanwhile, a wave of general strikes in India this week have also hit the port sector, with workers in Jawaharlal Nehru Port, Chennai and other government-run gateways joining workers across a host of industries in launching industrial action in protest against proposed labour reforms in the country.