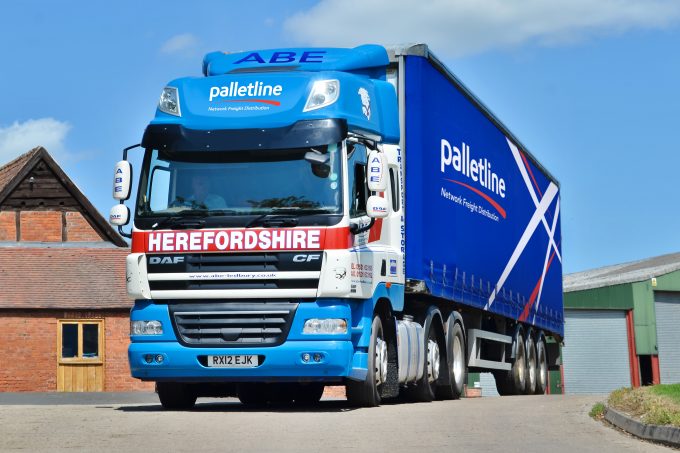 The UK's pallet network is collapsing under the weight of "undue pressure" hoisted upon it during the pandemic.
Indeed, one operator is suspending services.
Amazon-supplier Palletline advised customers late last week it would be halting its consolidated service to Amazon's Daventry 2 site indefinitely, following a "heavy number of rejections" and "critical delays".
Palletline said: "Amazon is aware, and we are working with them to clear the backlog as quickly as possible.
"Pallets already in transit will be scheduled into the intended FC [fulfilment centre] or diverted to another FC if requested by Amazon. Freight manifested but not in transit will need to be held… anything that is manifested will be returned at your own expense."
A spokesperson for the company had yet to respond to requests for comment, but the chairman of the Association of Pallet Networks, Paul Sanders, said there had been "unprecedented" challenges.
He told The Loadstar the association was asking for customer "support and patience" as the "keyworkers" of the pallet sector, "a major delivery mechanism for the UK", sought to address the challenges.
He said: "Following more than 12 months of disruption, during which we kept Britain moving, shops and hospitals stocked and goods reaching their customers, we have recently had to deal with an extraordinary surge in volumes at a time when our resources are acutely stretched.
"This has inevitably impacted our ability to maintain the very high service levels for which our industry is renowned."
Central to the problem is the massive surge in pallet demand, with March alone seeing three million deliveries – "the highest volume month the sector has ever seen" – and a 14% Q1 jump in demand, year on year.
Furthermore, a 6% uptick in B2C deliveries to one in five pallets had made the task "more difficult and time consuming", as home deliveries are inherently more complex than B2B, said Mr Sanders.
Compounding the issue, he added, was the ongoing driver shortage, which in the UK stood at 50,000 in the early part of last year.
Exacerbated by Brexit, and associated loss of European drivers, and new tax rules that have made driving less attractive for agency drivers who supplement an already weakened driver force, Logistics UK claims the shortage now is closer to 80,000.
Continuing its efforts to push government to address the problem, the Road Haulage Association wants HGV drivers be added to the UK Shortage Occupation List.
Chief executive Richard Burnett said this would assist haulage firms to get access to Apprenticeship Levy grants that could then be used to help fund training. He added failure in this would hit government plans to "build back better" as sectors begin to reopen.
"We must work collectively towards a sustainable way to recruit and train a homegrown workforce so our reliance on foreign labour lessens over time," Mr Burnett said.
"If we do not do something soon the industry will be unable to maintain the integrated supply chains and cope with artificial spikes caused by hot weather and the easing of lockdown, increasing demand for food and drink and goods," he added.