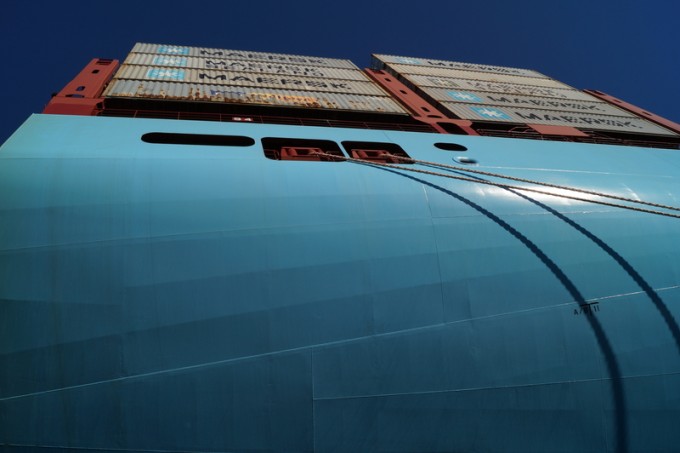 Container carriers on the Asia-Europe trade are likely to return to profitability over the next three months, driven by significant increases in long-term contract freight rates.
According to new figures from freight rate benchmarking platform Xeneta, the long-term contract freight rate for a 40ft box out of a Chinese main port to North Europe currently stands at $1,396, shipping in mid-May, some 120% higher than at the same time last year.
It also represents a 10% increase in average contracts over the first three months of 2017. And the gains have been even greater at the lower end of the market that Xeneta's data covers: at the end of Q1, the lowest contract rate for an Asia-Europe 40ft stood at $500.
Midway through the second quarter, the lowest contract rate is some 25% higher, at $642, while the average rate through to the end of the first half of this year is likely to be $1,397 per 40ft.
"I would be stunned if Maersk's second-quarter results are not positive after the strong rates being contracted two months into the second quarter," said Xeneta chief executive Patrik Berglund. He was referring to last week's first-quarter results announcement in which the world's largest container line reported a net loss of $66m.
That was largely due to an increase in bunker costs, which had climbed to $320 per tonne compared with a 2016 average of $178.
Mr Berglund added that contract negotiations on the Asia-Europe trade were largely complete, and he believed shippers would be unlikely to win any substantial cuts as the traditional shipping peak season loomed.
"Long-term contract negotiations were postponed by many European shippers with the hopes that the container rate rally, which started in the fourth quarter and sprinkled into the beginning of the year, would halt. That wasn't the case and perhaps many shippers may be kicking themselves.
"With negotiations seemingly complete in Europe, Xeneta is showing that containers with contracts valid until mid-August sit at a market average price above $1,400.
"There doesn't seem to be a sign of a substantial decrease as we move into the summer, and if carriers can maintain, or even further improve, market conditions they'll benefit and we'll see better numbers for Maersk and perhaps for other carriers as well," he said.
However, pricing and space constraints on the backhaul leg out of North Europe to Asia have eased in recent weeks. The end of April saw the highest point, with a 40ft shipment fetching as much as $2,009. Mr Berglund said that had since declined by 7%.