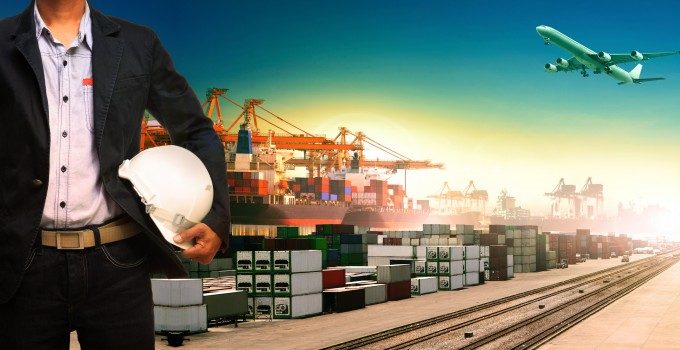 A senior G6 alliance executive has admitted there is likely to be no let up to slow steaming, and that shippers will need to dig into to their pockets if they want faster deep sea transit times.
Speaking at yesterday's third intermodal port conference in Nottingham, MOL's European managing director Adrian Jones told delegates that the continuing losses suffered by carriers meant there would be no reduction in the use of slow steaming to save on costs.
He said that the way general rate increases had regularly been applied by carriers, and then suffered market erosion over the course of the last couple of years, showed that "there is an in-built price reduction mechanism in a market which is also prone to massive overcapacity coming from nowhere, because at the time when it looked good for MOL to order new ships, it also looked good for other lines.
"So if we are at the whim of the market in terms of supply and demand, the only other option to returning to profitability is through saving costs – and that principally means bunkers, which can account for as much as 70% of a voyage's costs," he said.
In the pre-recession era of liner shipping, the normal speed range was considered 20-25 knots, he said, while currently westbound vessels on the G6 Asia-Europe services are averaging a speed of 18 knots, "and if we really put our foot down that can go up to 20 knots", while eastbound backhaul speeds are averaging 15 knots.
Mr Jones said that the extra cost incurred in increasing vessel speeds was amplified by the deployment of larger vessel sizes, which required a greater fuel burn to steam faster.
"With the costs of the larger ships we are less inclined to speed up. Shipping lines are genuinely losing money so the bottom line is that if customers really believe in speed they have to put more money into the system, because we are doing everything we can to reduce costs and it's still not working," he said.
He returned to a well-worn carrier theme recently – that if freight rates offered by different lines were much the same, the only competitive difference between carriers would be in service levels, particularly schedule reliability.
"But the whole economics of the system make it very difficult for us to deliver this. The larger tenders all look for rock bottom prices but come with very hard performance targets."
However, he did suggest numerous ways that lines could improve life for shippers, such as integrating smarter IT systems with customers' systems to "measure and control logistics performance".
He said: "This would include things such as providing real time communication of cargo whereabouts, and potential problems in the supply chain, and improved process efficiency," he said.