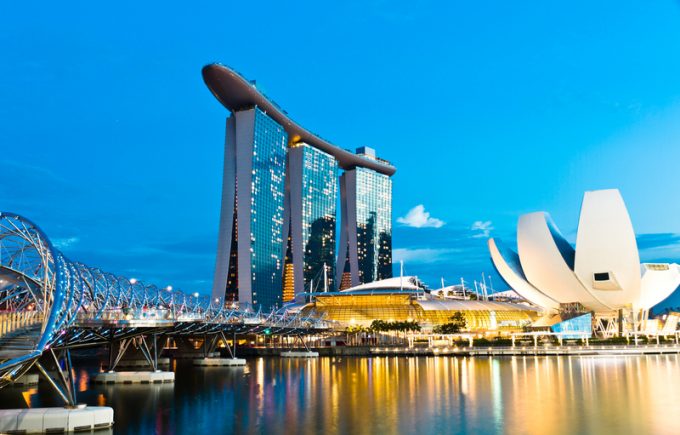 Singapore-headquartered ocean carrier PIL received loans via the country's sovereign wealth fund, Temasek Holdings, last year, according to Alphaliner.
The consultant said the carrier had pledged its shares in the Hong Kong-listed container manufacturer Singamas as collateral; the information revealed in stock exchange disclosures which names Temasek as an "indirect" 20.56% shareholder in the box builder.
The stake is held through hedge funds controlled by Temasek and ,although it is unlike the loan it replaces and does not require PIL to disposes of the shares in any particular time frame, Alphaliner understands that the facility is subject to a bigger ticket interest rate.
Alphaliner notes that Temasek's stake in Singamas is currently valued at $75m, compared with around $116m on 12 January 2018, when the stake was first reported to have come under its control.
Privately owned PIL is yet to publish its 2018 results, but according to its first-half report, the niche carrier had slumped to a net loss of $141m in the first six months, following a profit of $120m in the previous year.
The carrier was also struggling with outstanding debt of $2.3bn, as at June 2018, of which $995m was scheduled to mature within 12 months.
But despite PIL's financial status, its chairman, and son of the founder, SS Teo, has repeatedly denied the carrier is looking for a buyer.
The rumours of a sale of the ailing shipping line intensified recently after PIL's long-term joint service partner on several routes, state-owned Chinese carrier Cosco, was announced as the purchaser of the majority of Singamas's container manufacturing facilities in China.
But Mr Teo has denied that the relationship with Cosco is more than a close business partnership and has pledged to keep PIL independent.
In an interview with CNBC, Mr Teo referred to the importance to Singapore of retaining PIL's autonomy in the liner industry.
He said: "We are very proud to say that, in all modesty, we are the flag bearer of Singapore. After our national line was sold, PIL is the only remaining Singapore container liner company that spans the seven seas. So I think you can say this little red dot still needs a little red shipping line."
In December 2015, French carrier CMA CGM announced it had reached agreement with the majority shareholders of Singapore's NOL, including Temasek, to acquire the shipping group, including its container arm, APL. This brought to an end a bidding war for the APL brand and reversed the aggressive strategy of NOL of a few years earlier to acquire a major European container line.
According to Alphaliner data, PIL is ranked globally as the tenth-largest container carrier, behind HMM, with an operating fleet of 119 ships for a capacity of 379,908 teu.
The carrier announced on Monday it was boosting its transpacific offering with direct services from Vietnam to the US west coast. Vietnam is one of the countries expected to benefit from the escalating trade war between the US and China.