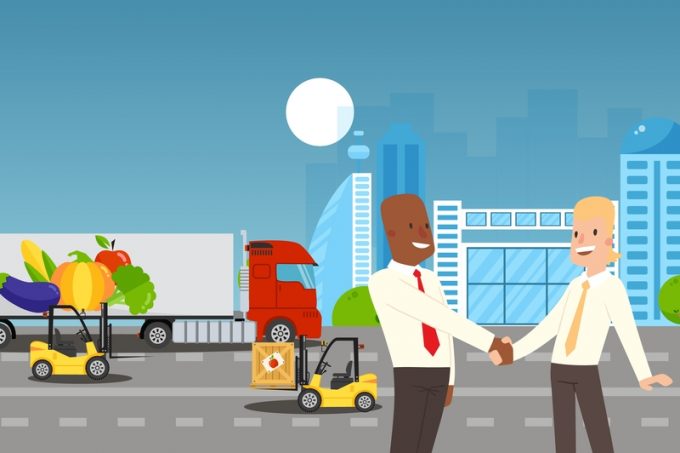 Shypple, a Rotterdam-based digital forwarder, is banking on the perishables industry's need for better digital connectivity.
Founded in 2016 by a forwarder frustrated by the lack of technology used in logistics, Shypple has raised €25.5m in funding this year and has acquired Milestone, a Dutch perishables forwarder.
Shypple raised €7m in April and has now added series A funding of €18.5m, via a number of investors, including Milestone executives.
Shypple claims its Milestone acquisition has made it the first digital forwarder for perishables.
Milestone is based in Rotterdam and Amsterdam Schiphol, but Shypple said it was also expanding in Asia, with seven offices in China, as well as opening new locations in Europe and Central America. The forwarder said it would see revenues of €250m next year.
Shypple said: "The acquisition marks the first in a series of activities to achieve faster revenue and network growth. Milestone's knowledge and network adds strong new capabilities in air freight and perishable transport.
"At the same time, Milestone customers migrating to the Shypple platform benefit from the digital freight forwarding capabilities that will future-proof their businesses."
Shypple founder and CEO Jarell Habets told media in May the company was developing its offering in fruit and vegetable logistics, adding: "Information provision is vital in this sector, even more so than for dry goods. Refrigerated cargo is often expensive too. We've been approached many times by people in the fruit and vegetable sector. We've had to deny these requests because our platform's not ready. We're working hard to make Shypple suitable for the fruit and vegetable sector."
Shypple appears to have succeeded. Co van Es and Juri Falandt, co-founders and CEOs of Milestone, said: "We are giving a huge boost to the digitalisation of our services by combining our knowledge of perishables transport with the digital capabilities of Shypple.  As a result, our customers immediately benefit from the visibility, consistency and reliability that will enable them to confidently optimise their global trading operations."
But Shypple is not the only forwarder targeting perishables. Ceva said at the end of last month it was acquiring Cargex, a Colombian-based perishables forwarder, with a customs brokerage affiliate. Cargex's general manager, Pablo Torres, will become Ceva's director of perishables for Ecuador and Colombia.
And the past few years have seen Kuehne + Nagel and Panalpina beef up their perishables offering via acquisitions, but there was industry speculation following the latter's merger with DSV that it could offload some of Panalpina's perishables business – leaving a gap in the market.
Ceva said the acquisition would support its previous perishables expansion in Africa and that the perishables market in Latin America would grow 10% a year through to 2024. And its new air freight arm – not dissimilar to Panalpina's own capacity – would support that growth.