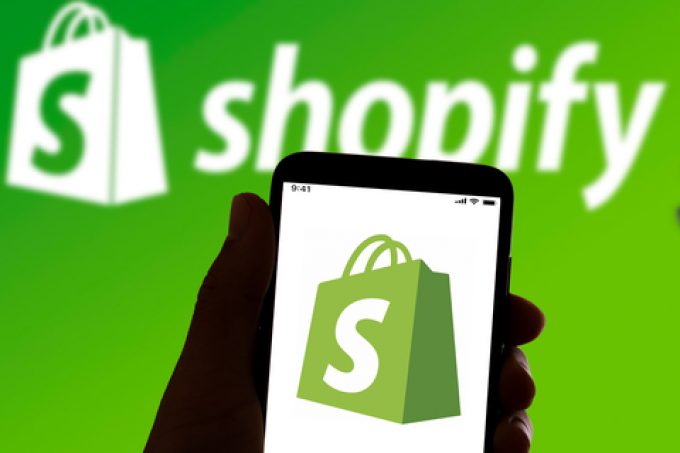 The fizz is going out of e-commerce. Shopify, which rode the wave of the pandemic-induced surge to become Canada's most valuable company, now finds itself mired in red ink and forced to lay off 10% of its workforce, having to scale back to a significantly lower growth curve.
Within two days, management announced 1,000 redundancies and tabled a $1.2bn deficit.
When he announced the staff cuts on Tuesday, company founder and CEO Toby Lütke acknowledged that his reading of the growth trajectory of e-commerce had been overly optimistic.
When the pandemic turbo-charged the growth of e-commerce, management had to make its own projections how this would play out over the longer term in order to position the company for the future, he said.
"Before the pandemic, e-commerce growth had been steady and predictable," he wrote in a blog. "Was this surge to be a temporary effect or a new normal? And so, given what we saw, we placed another bet: we bet that the channel mix — the share of dollars that travel through e-commerce rather than physical retail — would permanently leap ahead by five or even 10 years.
"We couldn't know for sure at the time, but we knew that if there was a chance this was true, we would have to expand the company to match."
Subsequent developments seemed to bear out the bet. Shopify overtook large banks to become Canada's most valuable company and reported general merchandise value of $54bn in the final quarter of 2021, which made it nearly half as large as Amazon Marketplace.
However, market development in recent months forced Mr Lütke and his team to reassess their growth projections.
"It's now clear that bet didn't pay off," the CEO wrote in his message to staff.
"What we see now is the mix reverting to roughly where pre-Covid data would have suggested it should be at this point. Still growing steadily, but it wasn't a meaningful five-year leap ahead."
The company had scaled up significantly, its workforce swelled from 5,000 employees in March 2020 to some 10,000 at the end of last year.
Having to adjust to a more modest growth trajectory, the company is laying off 1,000 staff. The cuts affect all divisions of Shopify, but most in recruitment, support and sales, plus employees in "overspecialised and duplicate roles" and others in 'nice-to-have' roles that are too far removed from building products.
The readjustment does not end there. Shopify will slow its hiring, reduce spending and target activities that offer shorter payback periods, said CFO Amy Shapero.
She was speaking the following day, when the company tabled its results for the second quarter, revealing a $1.2bn loss.
This was down from a $900m net profit 12 months earlier. Revenues increased to $1.3bn, but Shopify had an operating loss of $190.2m, or 15% of revenue, versus $139.4m operating income, or 12% of revenue, in the second quarter of 2021.
Commerce through offline channels, where Shopify has relatively little exposure, grew faster than online sales, Ms Shapero noted.
The result does not include the $2.1bn price tag on the acquisition of Deliverr, which Shopify bought to beef up its fulfillment capabilities and position itself to offer two-day deliveries. That transaction will show on the balance sheet for the third quarter, which Ms Shapero expects to be worse than the latest result.
She predicted an adjusted operating loss for the remainder of this year, with a material increase of the deficit in the third quarter, followed by an operating loss in the fourth quarter that should be better than in the third, but worse than the Q2 result.
However, the darker outlook appears not to have disheartened investors. Shopify stock dropped 13.8% on Tuesday after the announcement of the staff redundancies, but in the aftermath of the results presentation it actually rebounded 6.3% – presumably buoyed by better-than-feared results presented by Microsoft and Google parent Alphabet, which lifted tech stocks.
Still, the outlook for e-commerce has fallen back to earth from the frothy expectations fuelled by the surge in the early months of the pandemic. The clouds may well be extending to the retail sector altogether.
On Monday, Walmart cut its guidance for the quarter and the full year, warning that inflation was forcing shoppers to spend more on necessities while scaling back on other purchases like electronics. And earlier, Target had slashed its forecast for the current quarter, citing too much inventory, including bulky items like home appliances.