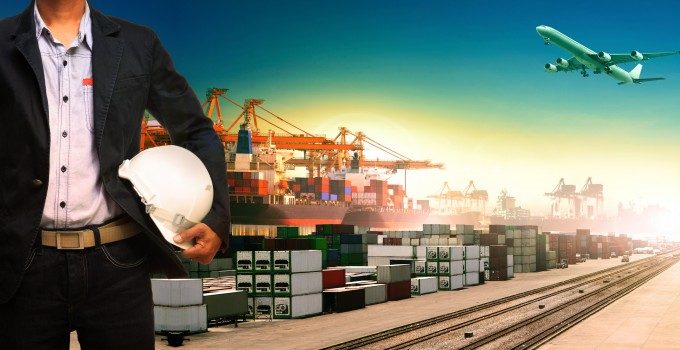 Shippers have welcomed the news that IATA is to establish a common methodology to calculate CO2 emissions from the air cargo industry.
"It makes me really happy," said Robert Mellin, head of distribution logistics for Ericsson. "It shows that airlines are both listening to their customers and taking their carbon footprint seriously."
Earlier this year, Mr Mellin spoke out against airlines for their inability to provide consistent CO2 emissions figures for their customers. He said: "My calculation for CO2 is like sticking my finger in the air. It is unprofessional and embarrassing. And we have been asking for 10 years. The companies that are not investing in new aircraft should not get the cargo."
Just a month later, IATA formed the Air Cargo Carbon Footprint working group, comprising 17 airlines with a variety of business models, to define a common practice for reporting emissions, with a deadline of March next year.
Airlines had claimed that reporting air freight's share of CO2 emissions was difficult, because of the need to allocate the bellyhold share, a problem not encountered by other transport modes. However, both Cargolux and combination carrier Finnair Cargo have already developed a working methodology.
A spokesman for IATA said: "The challenge is now to define a common methodology aligned with what the airlines are already doing on the passenger side, and for regulators, and aligned with what other modes of transport are doing."
IATA is working with ICAO, Cofret, the shipping lines' Clean Cargo Working Group and trucking body Green Freight Europe on the project. But Mr Mellin warned it was imperative to include forwarders.
"[Its success] will depend on whether airlines are able to collect all the data and funnel it via logistics service providers [LSPs] back to their customers. Don't forget the LSPs, as they are the ones that, in most cases, will consolidate the different reports to the customers. If LSPs are not able to handle the information, then the effort will be built on sand. Let's keep our fingers crossed that this won't happen."
Shippers have increasingly been calling for airlines to follow the example of the shipping lines, which have developed a methodology, and claim it will give those airlines offering both the service and have low emissions a competitive edge.
"It's very important," said Mr Mellin. "Our customers will soon ask us to provide detailed reports around CO2 emissions, and I believe that companies which use CO2-friendly companies in the air cargo industry will have a competitive advantage. I also believe that airlines which invest in this will find the same."
He added that Ericsson increasingly asked its LSPs to use ships registered with the Clean Shipping Index, which the company was involved in creating. "We can't control everything ourselves, but we can ask and steer our LSPs in the right direction, and it's a way for LSPs to add value to our supply chains."
Joost van Doesburg, air freight policy manager at the European Shippers' Council, added that it was a good step. "We are glad that IATA is stepping up. Shippers can reduce their carbon footprint in many ways – one of which is choosing a more environmentally friendly mode of transport. It's important to be transparent, and have an industry standard."
He too warned that it was essential to involve all stakeholders. "It's important that all parts of the supply chain are involved with this."
The ACCF has launched a survey of freight forwarders and shippers to ascertain their needs for carbon footprint reporting, which closes on October 13.
An IATA spokesman added: "This is an interesting opportunity, as we can potentially show how airlines are improving fuel efficiency year on year."