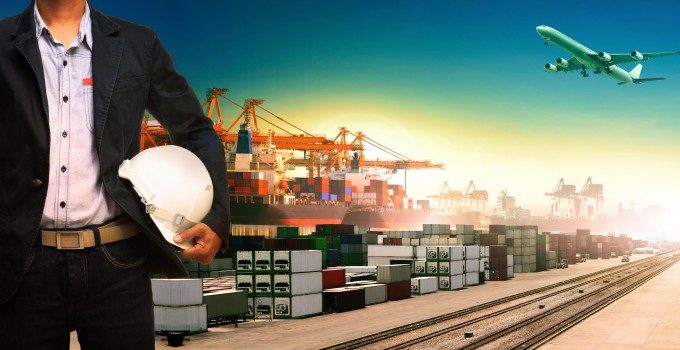 Working with their service providers to improve supply chain efficiency remains a major priority for some of Europe's largest shippers, according to speakers at today's Intermodal Europe show in Amsterdam.
But that means suppliers will additionally have to drive down costs, said Proctor & Gamble's European freight and warehousing head Pieter de Maeseneer.
"We have seen an increasing competition in the road transport sector which has driven rates down, and other modes will have to follow this – it's clear that there is an economic crisis, but this has strengthened our focus on reducing costs. What we cannot have is logistics costs increasing."
However, fellow shipper panellist, Marcel Merkx, director of transportation and logistics in Europe for aluminium producer Alcoa, said that the focus on costs made it harder than ever to choose the company's logistics service providers.
"We choose partners that will sustainably run the operation for us rather than those that simply offer the lowest price. It is very easy for carriers and forwarders to come in with very attractive rates, but opportunistic players can go as quickly as they come.
"At the same time however, there is less inventory in the supply chain, which means that our supply chain has to work faster and faster because these days a disruption has a much bigger impact than it did before."
Both executives agreed that working with their logistics provider was the best way to reduce inefficiencies in their supply chains, but Marco Wiesehahn, policy advisor of the Dutch Shippers Council (EVO), said that his organisation's experience had shown relationships between shippers and carriers to be deteriorating.
"What we try to do is act as a facilitator between logistics providers and their customers because, particularly in container shipping, we see people being much more antagonistic than cooperative."
Part of the drive to reduce cost has also seen shippers opt for more intermodal solutions, although that can prove easier to achieve in some areas than others, said Mr Merkx.
"We believe in the intermodal principle, but you need to have corridors to make it work. The northern European gateway ports have these available – there is the Rhine, the Maas, a lot of rail connections and short sea shipping. But if I look at somewhere like Spain, the intermodal infrastructure isn't there.
"If you look at trucking in markets where the volumes are not so strong, the trucking product is much stronger than any other mode," he said, adding that that gives the intermodal industry an opportunity to develop into these areas.
However, he added, this could only come with major European investment. "Maybe these economic times could see some sort of New Deal for infrastructure, because if the European Union wants a pan-Europe intermodal industry it is going to take a lot of investment."
Nonetheless, P&G has forced through a sustained modal shift over the past few years, which it achieved through grouping its loads and using rail freight and inland waterway corridors.
"In 2009 we set out to go from 10% of our movements in Europe going by intermodal to 30%, and we hit that this year. That took out 70,000 truck shipments, which resulted in 45,000 tonnes less CO2," Mr Maeseneer said.
He continued: "But we don't drive sustainability for the sake of it, but because we believe it delivers us a competitive advantage. We looked at the terminals where we can group our volumes and we partnered with our intermodal carriers – we have made the physical transportation of our products a core focus.
"We feel that it is our duty to offer the most efficient supply chain. We know that fuel is going up but we cannot pass these costs onto our customer the way our suppliers do to us. Someone buying a bottle of shampoo will not accept an anti-terrorist surcharge applied to it, for example.
"So we want our carriers to continually improve their productivity and this requires an end-to-end supply chain synchronisation on our part."