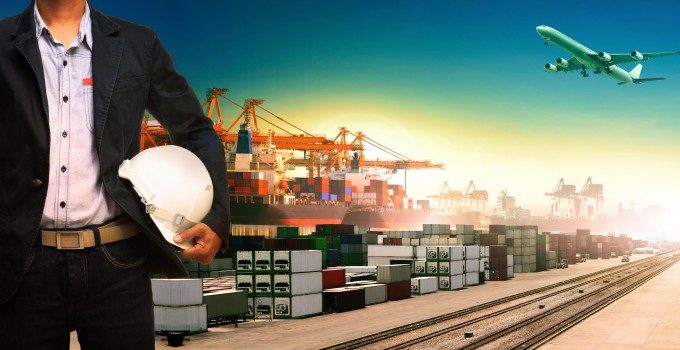 Drastic reductions in container shipping service speeds are to become a thing of the past, now that slow-steaming is accepted as "the new normal", Maersk Line's head of environment & CSR has told The Loadstar.
Following the recent publication of Maersk's 2013 sustainability report, which claimed it had burned 1.2m tonnes less fuel in 2013 than in 2012 – resulting in a saving of $764m – and saw a CO2 emission reduction of 3.8m tonnes, the actual term "slow steaming" barely gets a mention by head of environment Jacob Sterling.
He argued that shippers had come to understand "a different paradigm" now existed.
"Slow-steaming did have a direct effect on supply chains, and we had to have a number of discussions with shippers about how we were equalising speeds and that they needed to put a bit of a buffer in supply chains," he said.
"Now they realise that it is workable for them, and they don't want to pay for the extra fuel costs any more than we do. It's the new normal – the Triple-Es are designed to go slow and burn less fuel. All newly-ordered ships are."
While the company remains on track for its original target of a 40% reduction in CO2 emissions by 2020, Mr Sterling also said that the main savings from slow-steaming techniques, in terms of CO2 emissions, had been achieved, and Maersk would largely concentrate on other areas.
He said: "There are some final pockets in the network where we can go slower – we will see greater levels of slow-steaming across the network, but the change is not going to be as pronounced as it was before.
"Last year, it was very much about network optimisation and service speed. Going forward will be about bringing in the Triple-Es and retrofitting other vessels in the fleet."
Some 138 vessels in Maersk's fleet have already been retrofitted to reduce fuel consumption and squeeze in extra carrying capacity.
The 2013 sustainability report includes a vivid description of one example of what retrofitting means in practice:
"Ok, here's how you retrofit a Stepnica Class ship: first, you cut off the navigation bridge and raise it. Please note that this requires the use of a rather large crane. Now your ship can hold 10% more containers. Then you modify the engine to make it more efficient at low speeds, you cut off the bow and put on a smaller one and suddenly you are looking at a 5% reduction in the fuel consumption of the ship. The bottom line: fuel consumption per container is down by 15%."
Fuel consumption remains intricately tied to the company's bottom line.
Mr Sterling said: "The price of fuel has tripled within 10 years, and is subject to much more volatility than it was. We cannot do much about this volatility, but what we can do is to improve fuel efficiency that reduces our exposure to it.
"And this is in the interests of our customers – most of those that have an interest in sustainability are asking for CO2 emissions data."
He named a roll-call, including Nike, Unilever, Ikea, Marks & Spencer, BMW, Electrolux, Heineken and Tetrapak, of shippers for which emission data plays a role in contract negotiation.
Previously, Maersk executives hoped that such shippers would be willing to pay a low-emissions premium, but they now appear to have modified that view.
On the sidelines of the recent TOC Asia Container Supply Chain conference in Singapore, Maersk Line's Asia-Pacific chef executive Thomas Riber Knudsen told The Loadstar that major shippers were simply unwilling to work with carriers that couldn't demonstrate emissions data.
"Most of our key customers are saying that showing this data gives us 'a ticket to the dance' – I don't think they will pay more per teu, but they will give us more business," he said.
Mr Sterling told The Loadstar: "For some of our big tenders we are being asked, along with the price, what our CO2 emissions are – so that if all things are equal then the cleanest shipping lines gets the business.
"My personal analysis is that when you start making commitments about your own company's emissions, you then start looking down your supply chain," he added.
However, as Maersk and soon-to-be bedfellows MSC and CMA CGM prepare for life in the P3 alliance, Mr Sterling also admits that on trunk deepsea lanes, part of the advantage Maersk has created will be eroded.
"We will have exactly the same CO2 figures as CMA CGM and MSC for the east-west trades, but everything else, such as the north-south trades, will be different. One customer told me recently that they expected our overall emissions to go down because we will be pooling with the very big ships of CMA and MSC."
Maersk also plans to focus on streamlining its chartered tonnage, which represents about half of its operating fleet.
"Much to our surprise we see some very big differences in emissions performance from remarkably similar ships – two sister vessels can have as much as a 25% difference in emissions performance – so this kind of data will be taken into account when we are fixing charters," Mr Sterling said.