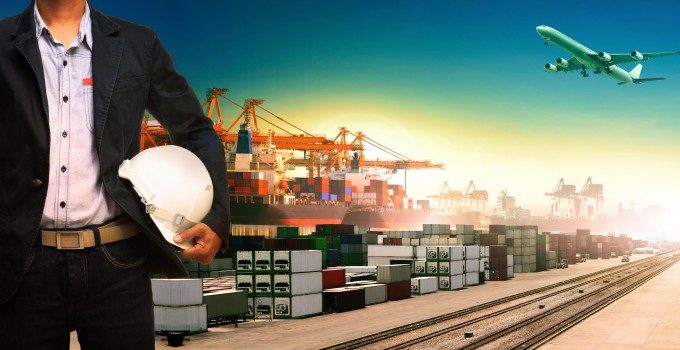 Despite flagging economic conditions in Europe, there continue to be opportunities in the region for container transport providers and terminal operators, particularly in Russia and eastern Europe, delegates at the TOC Container Supply Chain event in Rotterdam heard yesterday.
In a keynote speech, APM Terminals Europe chief executive Ben Vree said that the next couple of years would be dominated by weak demand in Europe, while it was also becoming increasingly apparent that China would no longer be the driver in the global container trades.
"Business is getting tougher; there are no easy solutions, but opportunities still exist. Growth in our industry has historically been double-digit, driven by both increased containerisation of new commodities and growth in key markets like China, which fuelled firstly the transpacific and later the Asia-Europe trade.
"But most of the commodities to be containerised have already been done so, so growth will have to come from other sources."
Chinese growth is likely to fall from double-digit to high single-digit, he said, while "the next couple of years will be characterised by weak demand in Europe", and there is unlikely to be a return to the growth rates seen in the region prior to the downturn.
Nonetheless, he said: "Annual global container volumes in combination with the changing global fleet profile are requiring an upgrade of our terminal infrastructure."
Indeed, container volumes remain at record highs – 2012 saw global throughput grow by 4% to reach 618m teu, and if it manages to hit 6% over the next five years global throughput will have risen to more than 830m teu by 2017, representing an accumulated growth of 40%.
He forecast that regions such as South Africa, Latin America and China would see moderate growth, while South Asia, "which is not nearly as developed as other areas", would continue to be inhibited by poor infrastructure.
South-east Asia is also expected to slow down as its trade remains so reliant on China, he added.
"Strong growth is expected in smaller markets, such as Africa and Eastern Europe. Central Europe will also be strong, particularly in exports," Mr Vree said. "It is also likely to experience an increase in imports, as will the Gulf region – there are still opportunities."
The mature economies of western and southern Europe shrank by 1% last year, and show little sign of doing much better this year, with most expecting continued weakness.
Volumes in eastern Europe have trebled over the last decade, mainly driven by Russian imports, but Mr Vree warned: "Russian growth is slipping and the import growth rates will not be sustained. Nevertheless, the market still needs better access and facilities will need to be upgraded.
"Eastern Europe, including Poland, will continue to experience strong export growth since connectivity in markets is growing, and many of these exports are to regions like the Middle East, the Levant and Asia, and it remains relatively unaffected by the slowdown in Western Europe," he said, adding that Drewry has predicted it will have the highest growth rate of any region, at 7.3%.
According to Krystof Szymborski, chief executive of Baltic Container Terminal in the Polish port of Gdynia, just over 8m teu was handled by ports in the Baltic region last year, although 5m teu of that was destined for the Russian market. While Russia has huge potential, its leading port, St Petersburg, is only the 55th largest in the world in terms of container volumes.
The challenge for larger European terminal operators however, is that the growth is in areas increasingly distant from the main seaports, while at the same time the global container shipping fleet is in the midst of a substantial upgrade. They will have to handled bigger ships releasing larger volumes of boxes in a single call for markets that are further away.
It is against this backdrop that Rotterdam's new container terminals on the Maasvlakte II – APM Terminals' facility and the Rotterdam World Gateway, being developed by a group of shipping lines in combination with DP World – prepare to open over the next couple of years.
In addition, the increasingly fluid relationships between shipping lines, characterised by the recent announcement of the P3 alliance, will also represent a challenge to ports in terms of prompting a new round of negotiations with carriers. The issue of which ports the three carriers – Maersk, CAM CGM and Mediterranean Shipping Co – call at with their joint services will take some time to work out. In particular, the focus will rest on the decision of which transhipment hubs to use, observers believe.
Neil Davidson, director of ports at Drewry Maritime Research, added: "Transhipment hubs are an area where the P3 alliance would look hard at rationalising. That's the area that's invisible to shippers – they don't care whether the lines are using Singapore or Tanjung Pelepas.
"But gateway calls require a more complicated assessment because the big strength will be the range of gateways it can offer compared to competing alliances. If P3 looked to rationalise those it would just be making itself the same as the competition," he said.