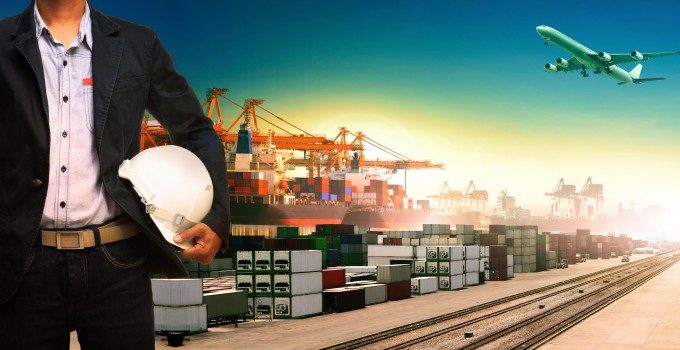 SEKO Logistics has set a five-year target for becoming a public listed company on a major stock exchange after completing a private equity deal that brought in "substantial" investment.
Last week US private equity firm Greenbriar Equity Group took an undisclosed equity stake in the  the 40-year-old company.
Chief commercial officer Mark White yesterday told The Loadstar: "We felt we had reached a certain size and that to accelerate to the next level would require a new level of investment – but we were not up for sale.
"We did not want to undertake a strategic sale – that option didn't work for us, but ultimately we do want to do an IPO," he added.
Mr White explained that previously SEKO had what he described as an "inverted equity structure", with local branches owning a stake in the parent company, or "top co", and that the Greenbriar investment "normalises our equity in our key countries".
"We thought we were a fairly indigestible takeover target, and from the point of view of our clients and staff that wasn't the right thing to do – especially if it resulted in us being sold to another private equity group and so on until a strategic buyer was found… that really was not the way for us to go."
Mr White explained that SEKO had appointed a broker and interviewed scores of private equity firms. However, few appeared to match the profile of investor it was looking for. It was on the point of abandoning the search when they met executives from Greenbriar.
"They had experience in our field – a good mixture of market knowledge – and were people that we felt we could work with."
Greenbriar holds stakes in a range of transport companies, including a shipping firm, several aerospace suppliers and two other logistics operators – US-based truck brokerage Transplace and French GSSA World Freight Company International.
Greenbriar advisory director John Anderson said: "We are excited about SEKO's differentiated solutions, which include expertise in the omnichannel retail, e-commerce, home delivery, medical technology and international forwarding sectors.
"The company's proven management team and global strategic partner network position the company for exceptional long-term growth."
Mr White ruled out employing its newly enlarged war chest in straightforward acquisitions, but suggested that it would instead be directed at consolidating the equity of the 'top co' in the SEKO group.
"This transaction consolidates the majority of SEKO's interests into one common equity structure globally.  We are now formulating the right strategy for the next stage of growth," he said, adding that the new investment, coupled with Greenbriar's experience in the industry, provided it with more options to accelerate its ambitions.
He added that over the past 12 years SEKO had become focused on developing its line of one-stop logistics solutions for particular customers in certain areas of their business, with e-commerce playing "an increasingly larger role".