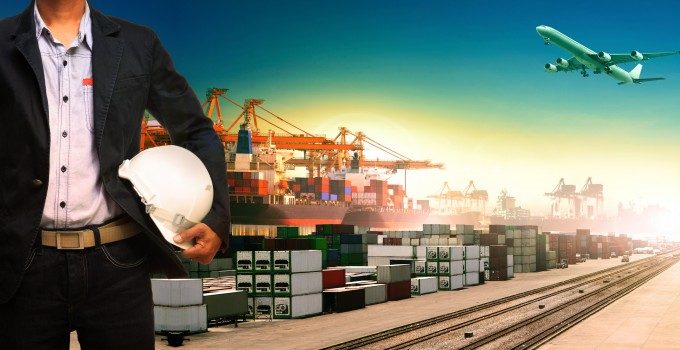 Seaspan Corporation is bullish on the prospects for the charter market for the second half of the year, as ocean carriers look for tonnage to take over from ships being fitted with scrubbers.
The world's largest boxship lessor said ship availability in the 6,000 teu-plus sectors was "becoming tight", as carriers looked to tie up charters for 12-month periods, as  well as to fill in gaps resulting from the further slowing of operational speeds ahead of IMO 2020.
"What we are seeing in our discussions is customers planning for the 35-40 day drydocking of their ships," said Peter Curtis, EVP and chief commercial and technical officer at Seaspan, which owns a fleet of 112 vessels with a capacity of some 900,000 teu, mostly fixed on long-term charters with carriers.
Speaking during the firm's Q4 18 earnings call, Mr Curtis confirmed that 10 of its "larger ships" would have scrubber systems installed at the request of two liner clients.
"Payback" would come mostly from a hike in daily hire rates to cover the cost of the installation and provide for a return on the investment, he said.
The systems being installed are open-loop scrubbers, which use seawater to wash sulphur from exhaust gases, the wash water then discharged back into the sea.
A number of port authorities around the world have banned their use in their waters, but Mr Curtis explained that it was a relatively straightforward procedure to close the exhaust valve of the tank with the heavy fuel oil and open the valve of a tank containing compliant fuel when approaching restricted areas.
Moreover, he said he did not expect to see any time lost for the cleaning of tanks ready for accepting low-sulphur fuel oil (LSFO), having agreed procedures with its customers for the decontaminating of the tanks to be done at sea.
Some carriers have expressed concern to The Loadstar about a possible shortage of LSFO, but Mr Curtis said that, having spoken to a number of oil majors, he did not expect any shortages of the compliant fuel when the IMO's 0.5% sulphur cap comes into force on 1 January next year.
With its first charter agreements signed, with Evergreen and HMM, Seaspan now counts all of the nine largest liners as its customers. Mr Curtis described the first deal, with Evergreen in the fourth quarter, as "a big win for us", and said the company's focus was "always to have a broad footprint in the industry".
Seaspan reported fourth-quarter revenue of $295m, compared with $214m for the same period of 2018, and for the full-year, turnover hit $1.1bn, versus $831m in the previous year.
Net earnings after dividends came in at $44m for Q4 ($42m) and $208m ($111m) for the 12 months.
Following the last tranche of a $1bn investment from Fairfax Financial Holdings, which will see the investment manager take a 38% majority stake in Seaspan, the company is yet to use its "war chest" for acquisitions in the shipping sector, president and chief executive Bing Chen explaining that no suitable candidates had met its criteria.
In October, Seaspan surprised investors by announcing it was planning to invest up to $200m in the restructured Singapore-based oilfield services group, Swiber Holdings.