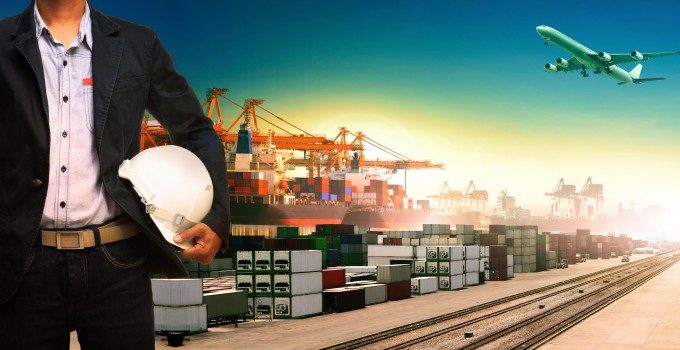 Spot rates on the key east-west transpacific and Asia-Europe container shipping trades continued to fall this week, although the rate of decline has considerably eased after November's precipitous drops.
After several weeks of double-digit declines, the Asia-Europe spot rate recorded by the Shanghai Containerised Freight Index (SCFI) fell by just 2.7% to rest at $719 per teu, while the transpacific SCFI between Shanghai and the US west coast fell by 4.2% to $1,825 per feu.
The continuing congestion at US west coast ports is placing further pressure on carriers' cost bases, and saw CMA CGM cancel its Pearl River Express service for a week.
"The ongoing labour difficulties on the US west coast have greatly impacted our vessel operations to the point where normal business is simply not possible to continue," line said in a customer advisory.
And after carriers' aborted individual attempts to introduce port congestion surcharges of up to $1,000 per container for shipments into the US west coast, the carrier advisory grouping covering the trade, the Transpacific Stabilisation Agreement (TSA), announced this week a new $1,000 per feu general rate increase (GRI) to take effect on 15 December.
TSA executive administrator Brian Conrad said: "With rates as low as they have been since 2011, lines have steadily reduced and consolidated services; they continue to play catch-up as demand ramps up beyond what had previously been expected."
The TSA said it expected the high volumes of recent months to continue for the rest of the year. "As in recent years, the holiday retail season is likely to extend into January via gift cards and post-holiday sales promotions," it said.
Meanwhile, if some US shippers think they can bypass the chaos beginning to engulf the west coast by rerouting cargo on all-water services via Suez and unloading on the US east coast, it would appear that costs are set increase there as well. Cosco has announced that it is set to introduce a $50 per teu port congestion surcharge at New York.
Ed Feitzinger, executive vice-president of global operations at US forwarder UTi Worldwide, recently told The Loadstar that while some clients had shifted volumes to the US east coast, the advent of difficult winter weather conditions was likely to disrupt supply chains in the region.
"I don't think the east coast ports are in a much better state than those on the west coast – they have the same problems with the chassis and the lack of truck drivers – and there is the added issue of the weather."