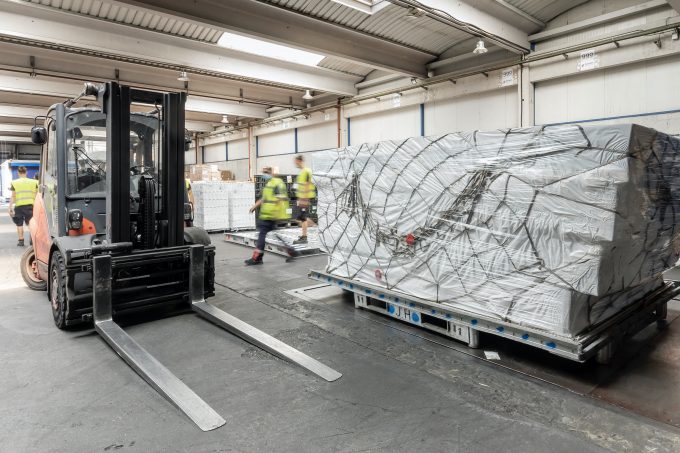 Investment firm Cerberus Capital Management has accepted a takeover bid from Singapore ground handler SATS for air cargo handler Worldwide Flights Services (WFS) in a deal worth €2.25bn ($2.15bn).
In a statement to the Singapore Stock Exchange, SATS said the deal would create the world's largest ground handler and significantly strengthen its presence outside the Asia-Pacific region.
"This is a transformational opportunity for SATS, and our proposed acquisition of WFS will create a global leader that can become the go-to provider of mission critical aviation services," said Kerry Mok, president and CEO of SATS.
"From our hub in Singapore and in our newly combined markets, SATS and WFS will be at the heart of global trade flows, operating in the world's busiest airports and supporting the biggest companies.
"Our customers are telling us they want seamless support across regions, in a way that simplifies and strengthens their own operations. Combining with WFS will let us meet those needs through new cargo handling solutions and capabilities, enhanced service quality, greater digitalisation and better visibility and traceability across the whole supply chain," he added.
According to unaudited financials for the 12 months ended 31 March, WFS earned revenues of €1.72bn and generated an ebitda of €232m – with an enterprise value of €2.25bn, the transaction implies an ev/ebitda multiple of 9.7x.
However, in an in-depth analysis of the deal today, Loadstar Premium head Ale Pasetti says the deal is more akin to a "hybrid reverse merger" than a straightforward takeover, given that SATS is a far smaller entity than WFS.
He added that a key driver of the deal was likely to be Singapore sovereign wealth fund Temasek, which holds just under 40% of SATS shares, and appears to be part of a long-term strategy to build a diversified logistics portfolio – Temasek-owned port operator PSA has also embarked on a vertical integration push recently.
The deal is expected to close by the end of March next year, with WGS becoming a wholly-owned subsidiary of SATS, although it "will continue to be led by CEO Craig Smyth, alongside other key members of the senior WFS management team".