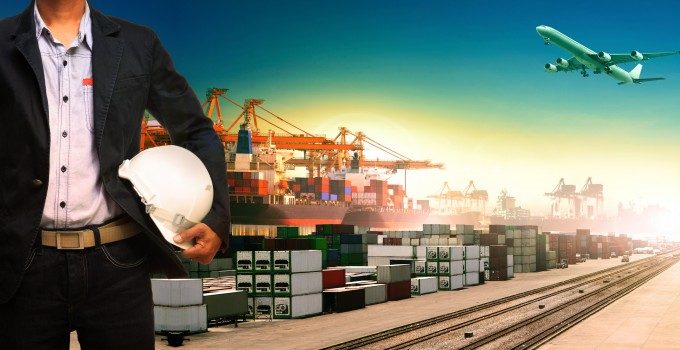 SEEKING ALPHA's Chuck Walston writes:
– There is a knee-jerk reaction among many to view e-commerce related activity as a powerful positive.
– Most e-commerce deliveries are capex intensive and provide lower margins.
– Amazon is rapidly building its own delivery network.
To a great extent, United Parcel Service (UPS) is an e-commerce company. Some view links with e-commerce as a positive for any stock; however, the reality is that it serves as a two edged sword for UPS. Yes, e-commerce, coupled with COVID, created a surge in business-to-consumer (B2C) deliveries. However, B2C is not as profitable as the business-to-business (B2B) segment, and B2C growth requires a significant increase in capex.
Perhaps of greater import is the move by Amazon (AMZN) to expand into delivery services, a domain once viewed as an oligopoly controlled by USPS, UPS, and FedEx (FDX).
While the company has many strengths, recent initiatives by Amazon appear ominous.
The Last FedEx Earnings Report Reveals Much
Following Q4 earnings roughly 3 weeks ago, FedEx stock surged as much as 17% in one day. Adjusted earnings per share hit $2.53, nearly a 50% drop YoY. However, that's a dollar and a penny above analysts' expectations. Revenue was over a billion higher than analysts' forecasts, at nearly $17.36 billion.
Although FedEx beat expectations by a wide margin, the adjusted revenues were still down nearly 50% from the prior quarter. Consequently, the company recorded a loss of $1.28 per share; however, if one adjusts for temporary closures and retirement plan investments, FedEx would show earnings of $2.53 per share.
While the ground delivery business increased by roughly 20%, to 75% of sales, the express-delivery segment dropped by 10%, contributing to operating income falling by 56%.
Management stated $125 million was devoted to PPE and virus-related cleaning costs.
I believe the FedEx results are a likely harbinger of next week's UPS earnings report. However, there is an obstacle to UPS shares following in the footsteps of FedEx, at least in terms of the stock appreciation: investors reacted to FedEx earnings by bidding up both stocks.
The Gift That Keeps On Taking
During the last quarter, the shift to B2C resulted in a 10% YoY increase in miles driven for UPS and an increase in stops of 15%. This is key to understanding UPS as a potential investment.
COVID caused B2B deliveries to wither while the B2C business skyrocketed. Many investors view B2C as the engine that will drive UPS going forward, but B2C has significantly lower margins and requires additional, ongoing capex.
A perusal of rival FedEx Q4 results reveals revenue rose while profits fell dramatically. Considering FedEx and UPS provide quarterly reports roughly a month apart, we can have a reasonable expectation that both companies results will be similar.
To read the full post, please click here (sub may be required).