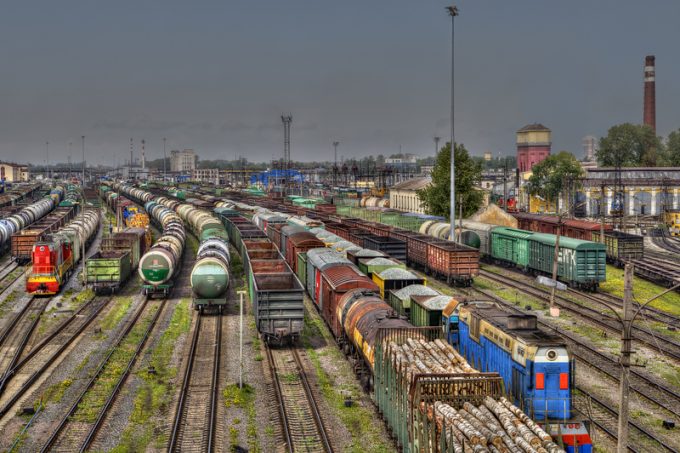 The first train from Wuhan (Hubei Province, China) to Duisburg has resumed regular container transportation between China and Europe since the COVID-19 outbreak.
A train made up of fifty 40-foot containers left Wuhan on March 28, 2020.
They were reloaded onto broad-gauge wagons today, April 1, at the Dostyk station on the border between Kazakhstan and China. The train is now traveling through Kazakhstan and will go through Russia and Belarus on the UTLC Eurasian Railway Alliance route (part of JSC Russian Railways). The train is scheduled to arrive in Germany on April 12.
It will deliver 166.4 t of PPE, including 19 containers full of medical masks.
It is also transporting auto parts, electronics, telecommunication fiber optics, and components for repairing railway infrastructure. After the train arrives at Duisburg (Germany), the cargo will then be shipped to other destinations in Germany, as well as to France, Hungary, the Czech Republic, Poland, etc.