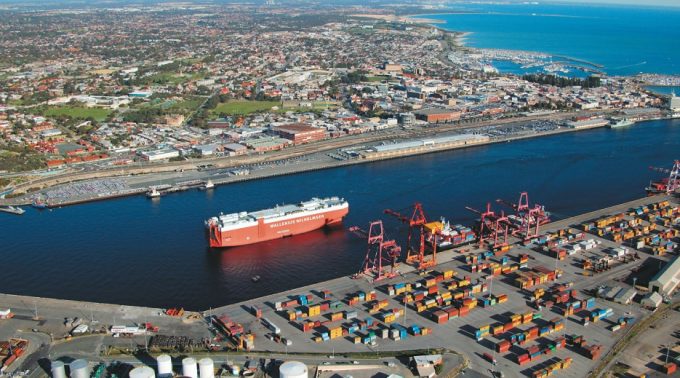 Shippers and forwarders have faced challenges moving project cargo over the past year.
For shipments that fit in containers, they have been competing with regular liner customers, while capacity on breakbulk vessels has been crimped as shippers and forwarders have been leaning on breakbulk operators to carry their containers.
"3PLs charter breakbulk vessels and put containers on them," one forwarder reported.
At going rates for containers, breakbulk lines have been happy to oblige, which has not only reduced available space for project cargo on those vessels, but also affected routings as containers – not usually stored below decks – tend to be loaded last and offloaded first.
So, for a number of project forwarders, ro-ro carriers have emerged as a viable alternative to move their freight, says Benjamin Liewald, EVP project at Fracht.
Ambercor Shipping USA has been using ro-ro from Europe to North America primarily to avoid congested ports on the US east coast. Willy Hoffmann, vice-project sales, said this option offered quicker transits at reasonable rates.
And for their part, ro-ro carriers have welcomed project shipments, he reported, mentioning Wallenius Wilhelmsen Lines, K-Line and Hoegh.
For Rhenus Project Logistics, ro-ro has been an oft-used option over the past year, said president Colin D'Abreo.
"Due to the limited conventional tonnage for smaller volumes of project cargo, ro-ro seems to be a perfect balance between price, space and schedule," he added. "Ro-ro carriers tend to maintain a fixed schedule, which helps when calculating transit times as opposed to a part charter which tramps around."
Unlike charters, ro-ro operators offer a limited choice of possible gateways, since not all ports have the capability to handle their vessels, and the carriers themselves have limits on the size and weight of project cargo they can accept, he noted.
For one of Rhenus's recent shipments from South-east Asia to the US Gulf, the carrier had to bring in some 24 mafi trailers from other ports, an achievement praised by Mr D'Abreo, adding that it may not always be possible to relocate so many mafi units.
And Fracht has leveraged the ro-ro option mostly for shipments from Europe or South America to the US, Mr Liewald said.
"From Asia it hasn't been as much help, since vessels on that trade are booked-out for months, and rate volatility has been an issue as well," he added.
Capacity on ro-ro vessels will likely become tighter as the automotive industry gets back into gear. Car manufacturers have been struggling to meet rising demand, hobbled by parts shortages, particularly semiconductors. Were it not for these shortages, ro-ro carriers would be stretched to move all the cars that could be sold, according to one observer.
However, the sector's recovery is not expected quickly, as the semiconductor shortage will take time to be resolved. Ro-ro should remain an option for project shipments, albeit a more contested one, than last year.