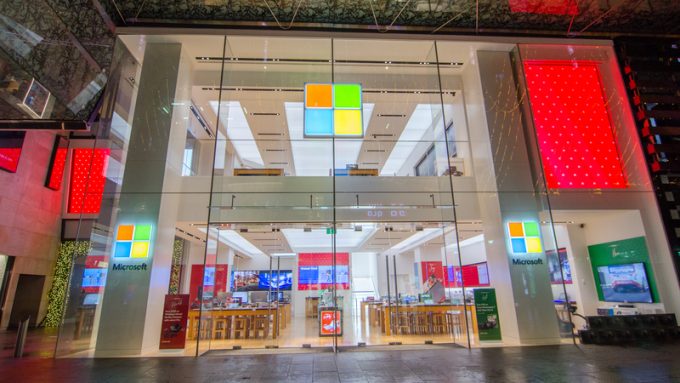 Citing surging online sales and the migration of its product portfolio to digital offerings, Microsoft announced on Friday it would close its retail stores.
On the same day, H&M revealed it would end 2020 with 40 fewer stores in its chain, and throttle back on new branch openings as it steps up its efforts in e-commerce.
The retail sector is witnessing a massive shift to online selling, in many cases hand in hand with the abandonment of bricks and mortar, which seems to be most pronounced among SME retailers.
"Some of our customers have converted completely, but these are smaller companies," reported Jeff Cullen, CEO of Canadian forwarder Rodair, a member of the Rhenus Logistics group.
"The greater percentage will adopt e-commerce as a shopping stream," he added.
Even luxury retailers have embraced online sales as a major channel, and "it's been what kept product moving out of their doors", said Mr Cullen. "They've become more innovative, whereas before, online was an afterthought."
However, e-commerce could not rescue a number of large players: J Crew, JC Penney and Neiman Marcus have filed for bankruptcy protection and others are wobbly, as store closures in response to Covid-19 choked revenues. Retail research firm Coresight Research expects between 20,000 and 25,000 stores in the US to close this year.
According to the National Retail Federation (NRF), US retail sales in April were down 16.4% on March and 21.6% below April 2019. One of the worst-affected sectors was clothing and accessories, which was down 89.3% year on year.
In the wake of loosening of pandemic restrictions, May brought a rebound of 17.7% on April. However, despite double-digit increases, many sectors were still down significantly year on year – apparel chalked up a 188% gain over April, but was still 63% below its turnover in May 2019.
Mr Cullen reckons some of the gains in online sales will return to bricks and mortal channels as more jurisdictions allow stores and shopping malls to reopen.  But he does not expect a strong rebound in the retail sector; not only has some business migrated online for good, but the retail industry was already showing signs of weakness before the Covid-19 outbreak.
Some observers have suggested that the combination of a resurgence in US imports, in preparation for shopping seasons, and limited ocean capacity, due to blanked sailings, could lead to bottlenecks, notably on the transpacific sector.
The monthly Global Port Tracker, published jointly by the NRF and trade research and consulting firm Hackett Associates, notes that import volumes, although still down, fared better in May than anticipated, prompting the authors to revise their projections upwards by 1-2 percentage points.
However, several forwarders remain sceptical about a strong rebound, arguing that the surge in May was largely replenishment rather than the restart of stronger volumes coming in.
Moreover, volumes have been a far cry from previous flows.
"China is back a bit, but volumes are down 40-60%," said Mr Cullen.
As for airfreight, the stratospheric spike in pricing has put off firms in the fashion and retail sectors that had been shipping urgent consignments by air. Rodair usually moves a fair amount of its traffic by air, but its retail clients have now shied away from this mode.
"Nothing moves by air now," Mr Cullen said.