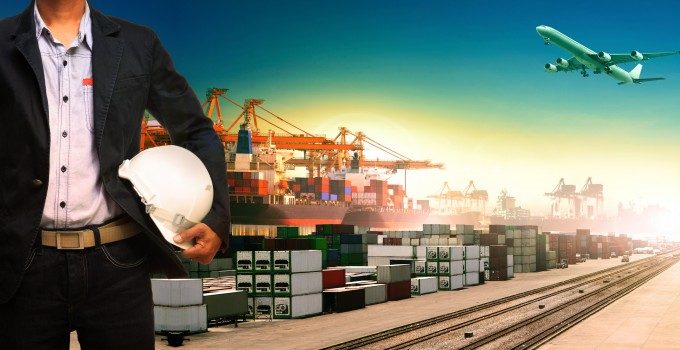 The number of containers processed at Singapore in 2014 increased by 4% on the previous year to reach 33.9m teu, with total tonnage handled advancing by 3.5% to 581m tonnes.
However, according to provisional estimates, top-ranked box port Shanghai increased the gap over its biggest rival last year, adding an expected 1.6m teu of business to reach 35.2m teu.
Growth at China's flagship container port was boosted by better-than-expected demand from Europe and the US, adding nearly 5% year-on-year growth to its throughput –which only a decade ago stood at a modest 1.5m teu.
However, growth prospects at China's container ports are perhaps not as bullish for this year, given predictions of economic headwinds impacting major European markets and the US struggles to overcome box congestion at the west coast, which will inevitably impact container flows at origin ports.
Nevertheless, over the past five years Chinese shippers have considerably widened the catchment areas for their products and will consequently aim to redirect any slack from traditional markets into the growth regions of Africa and the Middle-East.
Elsewhere, 2014 saw volumes at Hong Kong stagnate, with overall throughput down just 0.3% to 22.3m teu, although its flagship facilities at Kwai Tsing managed to overcome its worst cranes drivers' strike early in the year to register a slight 2.7% increase. Operations at its increasingly outdated midstream transhipment operations saw volumes drop 10% to register less than 5m teu for the first time in nearly 20 years.
Throughput figures have yet to be published for the third-ranked port of Shenzhen, which posted 23.3m teu in 2013, or for Busan, the only other non-Chinese port in the top five, which declared a throughput of 17.7m teu in 2013.
At Singapore, the vast majority of containers are handled at the terminals operated by PSA, with the remaining 400,000teu handled at Johor.
Describing it as a "credible performance", PSA group chief executive Tan Chong Meng said: "Last year was challenging for the shipping and port industry. Global trade growth was modest and that, coupled with the introduction of many mega vessels, resulted in overcapacity and low freight rates for liner carriers."
PSA International's global terminals handled a total 31.9m teu in 2014, representing growth of 7.8%.
Mr Meng added: "The increasingly large ships and complex alliances have also led to much greater operational demands being placed on port operators. This is a structural shift which will impact all ports as ships across all shipping routes continue to upsize."
Last year, the operator announced plans to develop a new box terminal at the Indonesian gateway of Jakarta with MOL and NYK, and signed an agreement with Jawaharlal Nehru Port Trust to develop the Indian port's fourth container facility.
It also opened its latest terminal at Lianyungang, north of Shanghai, and began construction of a new facility at the Turkish port of Mersin.
Garnering less fanfare, but perhaps representing one of the most impressive achievements, PSA announced in October that its transhipment terminal at Sines, in Portugal, had passed the 1m teu mark in a single year.
An expansion programme has just been completed at the port, with annual capacity now up to 1.7m teu, making it the largest Portuguese box facility.