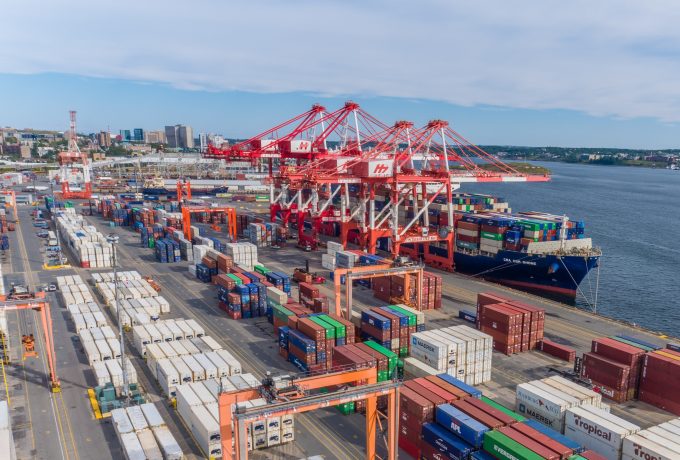 Singaporean port operator PSA International has acquired Halterm Container Terminal, in the Canadian port of Halifax.
Completion of the deal was announced this morning, with the world's largest port operator buying the terminal from Macquarie Infrastructure Partners for an undisclosed sum.
Group chief executive Tan Chong Meng said: "We are excited to welcome Halterm into PSA's global family of ports, PSA's first coastal terminal in Canada.
"We look forward to working alongside Halifax Port Authority, customers, staff and the local community to further enhance Halterm's capabilities and connectivity."
The only deepsea container terminal on Canada's eastern coast, Halterm saw volumes climb 16% between 2016 and 2017, and maintained levels last year at around 547,000 teu.
It operates three box berths and is awaiting delivery of a fifth super post-panamax quay crane to enable it to handle two mega-container vessels concurrently in 2020.
Despite a difficult first quarter, a 7.9% increase in Q2 volumes will no doubt buoy PSA, which was again ranked as the world's busiest port operator by Drewry.
"PSA and Hutchison occupy first and second places, with PSA's pre-eminence due to its 20% stake in Hutchison Ports," said Drewry.
However, Hutchison's standing faces a threat from Cosco which leapt from fifth position to third with a 30% upturn in volumes, largely bolstered by its acquisition of OOCL.
As a result, DP World and APMT dropped a place to fourth and fifth, respectively, APMT registering 7.8% growth, "helped by the closer relationship with Maersk Line resulting in more of the carrier traffic directed to APMT facilities", and DP World seeing 3.3% growth.
China Merchants with 35m teu is in sixth place and MSC's terminal operating arm TiL, seventh and both recorded double-digit growth in equity-adjusted volumes.
Neil Davidson, Drewry senior analyst of ports and terminals, said: "A premier league of seven big operators has emerged, after which the next largest player is a third of the size.
"Between them they accounted for nearly 40% of global throughput in 2018."