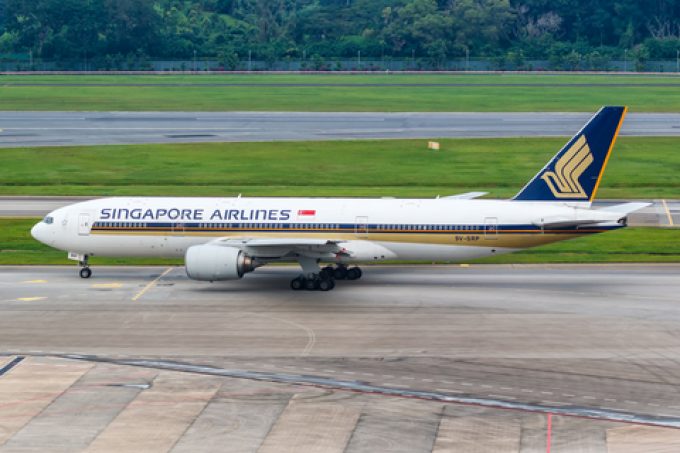 Asia Pacific airlines saw their profitability decline in 2019, and it could take "years" to recover from the coronavirus pandemic.
The Association of Asia Pacific Airlines (AAPA) said yesterday its members' combined net earnings dropped 25% last year, and air cargo demand was significantly affected by the escalation of tit-for-tat trade tariffs between the US and China.
"International air cargo traffic, as measured in freight tonne km (FTKs) declined by 5% for the year, the steepest fall since the global financial crisis," AAPA noted.
It said Asian airlines had "born the brunt" of the US-China trade war, as collectively they account for over one-third of global air cargo traffic.
The resulting combination of lower demand and downward pressure on freight rates saw cargo revenue falling 14.5% to $18.4bn, reversing the double-digit gains achieved in the preceding year.
Subhas Menon, AAPA director general, said: "Since the end of January…airlines have been forced to ground thousands of aircraft and are currently operating only skeletal networks to meet demand for repatriation flights, as well as for shipments of medical supplies and essential goods."
AAPA's latest figures, for March, show a 21% year-on-year reduction in FTK demand and a 31% decline in capacity and despite the trend of using passenger aircraft as makeshift freighters, the impact has been particularly acute for intra-Asia routes, which rely heavily on bellyhold capacity.
Regional freight rates skyrocketed, with prices between Hong Kong and Singapore increasing six-fold, to HK$25 (US$3,22) per kg, for example, while other cargo has been priced out of the market, finding its way onto intra-Asia ocean freight services, in some cases.
The majority of flights are now cargo services carrying personal protective equipment (PPE), leaving a question mark over demand if PPE supplies around the world were to become fully stocked, for example.
"Airlines worldwide are fighting for their very survival, given the collapse of demand," Mr Menon said. "Hopes of a v-shaped recovery have waned. It may take years for the industry to recover to pre-Covid levels.
"Nevertheless, the early restart of aviation will spur global recovery from the current crisis. To this end, the Asia Pacific aviation community is committed to working closely with governments, public health authorities and other international bodies in charting a course for a timely and measured restoration of air services."