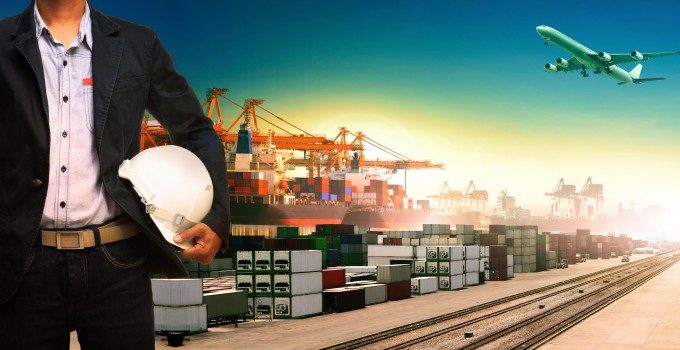 The position of private equity in the logistics and transport industries has come into focus once again following today's sale of Europe's largest specialist regional shipping line and the continuing failure of CEVA Logistics' owner Apollo to exit the business.
Denmark-based Unifeeder, which was taken over by Montagu Private Equity in 2007, today announced that its owner had come to an agreement with fellow private equity firm Nordic Capital to sell the company for an undisclosed sum.
According to Dutch shipping consultancy Dynamar's recent report, Intra-Europe Container Trades 2013, the shortsea and feeder carrier is the largest of its type in terms of number of vessels deployed, with a fleet of 32 vessels amounting to a total capacity of just under 30,000teu. Mediterranean Shipping Co. operates the largest fleet in terms of slot capacity – its 24 vessels have a combined capacity of 41,200teu.
However, the company also has an asset-light philosophy – all of its vessels, which range in size from 700teu to 1,600teu are chartered-in, and it has a highly experienced management team that has proved itself very adept at leasing in vessels at rates that give it ample room to turn a profit.
In that respect, financial analysts have long considered it to be one of the shipping companies more suited to the demands of private equity firms.
Lars Terney, partner at NC Advisory, which acts as an advisor to the Nordic Capital funds, said: "Nordic Capital sees an attractive platform for further and accelerated organic and acquisitive growth, given Unifeeder's strong operational capabilities as a cost-effective quality logistics service provider and the favourable dynamics of the industry. There is excellent expansion potential within both the feeder and short sea business in current and new geographies."
Unifeeder has also grown its network through a series of strategic acquisitions – most recently UK and Ireland specialist Feederlink, which was cleared for purchase from Irish Continental Group in November last year.
In contrast, this week also saw one of the largest 3PLs, UK-headquartered CEVA Logistics, reveal that it was pulling its intended initial public offering on the New York Stock Exchange and instead announce a debt-to-equity swap with new bondholders that will see its debt reduced by €1.2bn.
While recently appointed CEVA chief executive Marvin Schlanger told Transport Intelligence that the decision to cancel the IPO was "strictly administrative" and necessary to "facilitate the refinancing", and that the New York Stock Exchange is still part of the company's strategic plan, it also told NASDAQ that the move was due to an "unfavorable financial performance that would adversely affect the offering".
It had been hoping to raise some $400m through the share sale – a figure that represents just a third of the debt-to-equity refinancing announced yesterday, and there are considerable questions over whether there really was the appetite in the financial markets for such a listing.
"IPO markets in general are shut, especially in Europe. They always mutter something about financial conditions not being right, but IPO investors are a) nervous of the general economic climate, and it doesn't help that newly floated companies are more risky; and b) increasingly reluctant to bankroll juicy exits for private equity backers, especially by investing in companies that private equity has lumbered with billions in debt," a Dow Jones newswire analyst told The Loadstar.
Earlier this week the company reported preliminary annual results for 2012 that showed declining profitability against rising revenues.
Total revenues for the year amounted to €7.2bn, against €6.9bn the year before, a rise of 4.2%, while earnings before interest, tax, depreciation and amortisation contracted by 21.8%, from €321m in 2011 to €251m last year, reflecting a marked decrease in profitability in both its freight management and contract logistics arms.
In fact, said, analysts, it was its contract logistics performance which was the most worrying. "It is one thing to get new contract wins – and last year they had more of those than ever before – but it is a quite different thing to make sure they are all profitable," said Transport Intelligence's Thomas Cullen.
He explained that a lot of CEVA's contract logistics business revolved around the automotive sector, and there had been issues with that in the UK, but a "large chunk" of its business was also in the US, "which had a buoyant year".
"While our revenue line has been resilient, we have seen a marked deterioration in EBITDA in both our FM and CL businesses. This simply isn't good enough and we have taken action to reverse this decline in profitability. We will continue to take actions necessary to establish satisfactory levels of profitability," said Mr Schlanger.
The fact that its return on sales in contract logistics was around 3.5% was a cause for further confusion in respect of its wilting profits, and will cause more concern to its current owners – in comparison, DHL's return on sales in contract logistics was 2.9%, but it achieved higher levels of profitability. For potential investors there is also the murky issue of ownership – through the debt-to-equity swap Apollo has effectively diluted is ownership, and while that makes its own balance sheet easier reading, it also makes the prospects of any potential sale considerably more opaque.
Transport Intelligence has identified that a company called Capital Research and Management is one of the debt buyers, but the identity of the second remains a mystery, as does how much equity was actually swapped for how much debt.
While it may well be part of the company's business plan to clarify these issues as the year progresses, it is also a fact that Apollo's investment in the company coincidentally took place at almost exactly the same time – August 2007 – as Montague bought into Unifeeder.
The contrast toady is clear. Montague has managed to exit the company after just over five years – typically private equity groups look to sell acquired companies within three to five years  – while Apollo appears to still be searching for the right exit route.