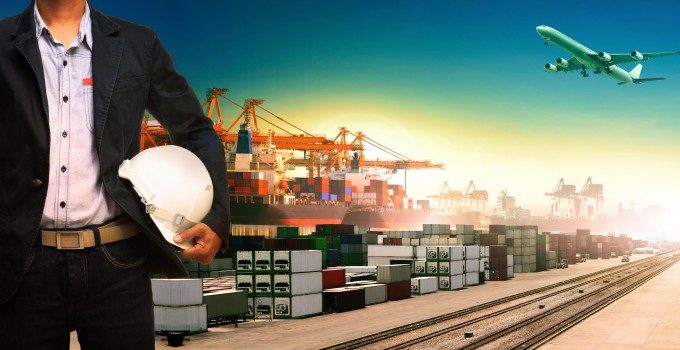 One of the defining characteristics of the history of economics and business – indeed, of civilisations – are the circles of consolidation and fragmentation that follow the rise and fall of empires.
The global container supply chain appears to be locked into an era of epic consolidation, encapsulated by the way three of the most competitive and fiercely independent carriers – Maersk, MSC and CMA CGM – appear to be prepared to put their differences to one side in an attempt to restore their businesses to adequate levels of profitability.
Their competitors and the regulators may think otherwise, but the growing set of responses from other carriers suggest they see the sense in it.
Consolidation for many carriers appears to be a strategy to ensure survival, rather than an attempt to corner the market, and although many may disagree, what is incontrovertible is that everything everywhere is scaling up. That includes ports, which have already made considerable strides in developing facilities to handle the next generation of containerships, are also faced with an unprecedented consolidation in cargo flows. It was in this context that a recent announcement of co-operation talks between the ports of Tacoma and Seattle on the US west coast was made.
It may well not be the last. As some of the world's largest cities develop into genuine 21st century megacities, the function of a port is not just about operating state-of-the-art cranes that can unload a ship quickly, but about having adjacent logistics and industrial facilities that house all the other activities that the largest seaports accrue.
Here then, in the first of a three-part series, The Loadstar looks at what other possible port mergers might be feasible (often the most difficult question to answer given the heavily politicised nature of many port, desirable or would otherwise make good all-round sense.
(What follows, by the way, is purely The Loadstar's opinion)
A Pearl River Delta megaport
After the handover of Hong Kong to China in 1997, Beijing invented the "one country, two systems" mantra it believed would allay fears that the ex-British colony was about to be taken over the by the People's Liberation Army and its not inconsiderable wealth redistributed to Communist Party apparatchiks. That has not happened and Hong Kong has continued in its role as a premier Asian business hub, as well as hugely important container port, does not mean that the phrase is completely untrue.
If it were true, the cumbersome border that adds huge costs to cargo coming from mainland factories (as well as preventing large amounts of Chinese citizens visiting Hong Kong) would not exist… and neither would China's growing consumerist market for that matter. If anything, it is actually "two countries, one system" – Hong Kong is more like a Puerto Rico of the Orient.
In many ways, its container terminals are where containerisation really began. They were the first to be built on anything like the scale we are used to today and acted as the export node for first Hong Kong's exporters and then, as the Chinese economy began to be liberalised, for the growing number of manufacturing facilities that sprouted on the 100-plus km between Hong Kong and Guangzhou. At that time, Shenzhen itself was little more than a village.
Fast-forward 40 years and Shenzhen has overtaken Hong Kong as the world's third largest port, while Guangzhou is also listed in the world's top ten largest.
But container growth in the Pearl River Delta is slowing to a crawl and it must surely be time for a rethink. Hong Kong's terminals still provide some of the highest efficiency rates on the planet, which makes them perfect for serving the transhipment needs of the ultra-large container vessel class, while Shenzhen and Guangzhou continue to sit on the doorstep of the highest concentration of factories in the world. What is more likely to be needed is the sort of cost-efficiencies that deep collaboration between terminal operators, inland transport operators and port regimes could bring.
Algeciras-Tangier
For a long time, the Spanish hub of Algeciras was the number-one relay port, linking deepsea north-south and east-west services. It was originally developed by Maersk-Sealand, as it was then known, but in recent years has seen its star eclipsed by the Moroccan port of Tangier, lying just a few miles away across the Straits of Gibraltar, which ironically, has been largely developed by Maersk's sister company APM Terminals, as well as a consortium involving Germany's Eurogate group. But it has been accompanied by a large-scale investment in an adjacent free-trade zone, which carmaker Renault, amongst others, has been keen to exploit, given the significant labour cost differences between Spain and Morocco.
The close geography of these two ports means that either carriers can look to play one off against another, or the two can look to co-operate and build a container hub that spans continents, acting as both a deepsea relay hub, and a centre of a hub-and-spoke system from which feeders can be launched covering the western Med, including growing but difficult-to-access markets in North Africa, such as Algeria and Libya, and West Africa.
Los Angeles-Long Beach
The most important container gateway for the US can already effectively be seen as one port complex. Divided by little more than a fence, the independence of the two port authorities has been fiercely guarded by the politicians that make up the respective executive management of each port. But with problems over hiring and maintain executive staff at Long Beach now making their way into national newspapers, perhaps it is time for the de facto management to be consolidated into one boardroom.
Given their established place at the heart of the country's container supply chains, it is not a do or die situation for either port, but maybe it is in the interests of their stakeholders – carriers, terminal operators, hauliers, intermodal operators and logistics companies – if there was one body making the decisions, and being held accountable for them.