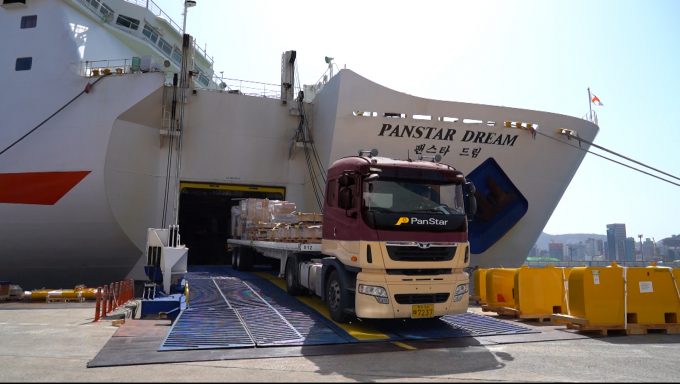 South Korean liner group Panstar Enterprises said its express cargo volumes, covering South Korea, Japan and China, have seen exponential growth since it received its licence for international sea express customs clearance in July 2020.
The licence allows Panstar to expedite customs clearance for cargo passing through Korea Customs in Busan's Yongdang district.
This is South Korea's third-largest customs clearance counter, after Incheon and Pyeongtaek, beginning with temporary operations in July 2020 as online shopping increased substantially during the early stage of the Covid-19 pandemic.
Through synergies with its high-speed ro-ro cargo ferry services, Panstar's monthly cargo volumes have risen from 860 parcels in July 2020 to over 28,000 parcels a month now, with the pandemic still encouraging more consumers to shop online.
Director Kim Bo-joong claimed the company was now the market leader among carriers of express cargo in Busan, with a market share of about 70%.
Mr Kim explained that, with expedited customs clearance, goods can be delivered within four to five days of an order, making the service comparable with air express delivery. Standard delivery through conventional sea freight takes more than 10 days.
He said: "We want to strengthen our express shipping service. If the Japanese customs regulations are relaxed and more express cargo from China is processed through the Yongdang customs counter, our express cargo volumes in Busan will grow even faster in the future."