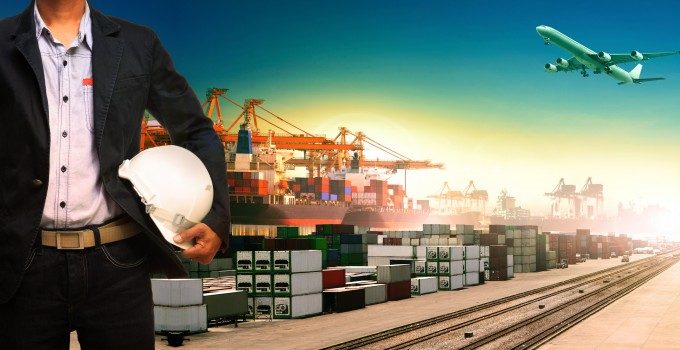 Ocean carrier fleet expansion is on hold as the liner industry fights for survival amid Covid-19 lockdowns around the world.
According to BIMCO chief shipping analyst Peter Sand, orders to shipyards have fallen significantly across all shipping sectors and comes on top of an already soft market environment.
"Uncertainty about future environmental regulations, as well as lower demand growth outlook in the coming years had many thinking twice before ordering a new ship. The very sharp decrease in market sentiment and global shipping demand has lowered contracting activity further," said Mr Sand.
The analyst's shipping market update notes that the hitherto main issue of low-sulphur compliance and recovery of the additional cost had been overtaken by the virus crisis.
"Coronavirus has certainly replaced IMO 2020 as the talking point of the year," he said. "The demand outlook has weakened and uncertainty has increased across the board.
"This combination is reflected in fleet developments. A weaker outlook results in less contracting and more demolition – although this too has been affected by the restrictions around the world," he added.
According to the latest data from London shipbroker Braemar ACM, there were only three demolition vessel sales in the past 30 days, with most shipbreaking yards in the Indian sub-continent closed as part of the lockdown restrictions in Bangladesh, India and Pakistan.
Moreover, it is questionable whether owners of older, gas-guzzling ships would still look to recycle vessels against the background of a collapse in oil prices, with even compliant low-sulphur fuel oil priced at around half of the cost of the previous traditional heavy fuel oil. One London containership broker told The Loadstar he was no longer being asked for fuel-efficient ships.
"For the few charters we are fixing at the moment, fuel efficiency or scrubber-fitted ships are no longer on the list of requirements," he said.
On the subject of new orders, Mr Sand said that, in the first two months of this year, there had been only 48,519 teu of capacity contracted with the shipyards, although OOCL's order in March of five 23,000 teu ULCVs had boosted the orderbook significantly.
And until the coronavirus pandemic, it was expected that rival carriers would join the ULCV 'arms race', adding to the 76 ULCVs scheduled to hit the water in the next few years, bringing an additional 1.5m teu of capacity.
But in view of the as-yet-unknown full impact of the coronavirus crisis on world trade, carriers will likely seek to invoke delay clauses in their contracts with yards, pushing back delivery for a year or more.
Furthermore, one industry source told The Loadstar:"Cancellations of orders cannot be ruled out, depending on what stage of the construction has been reached."
He also warned that financially-stressed carriers could struggle to finance stage payments on their newbuilds.