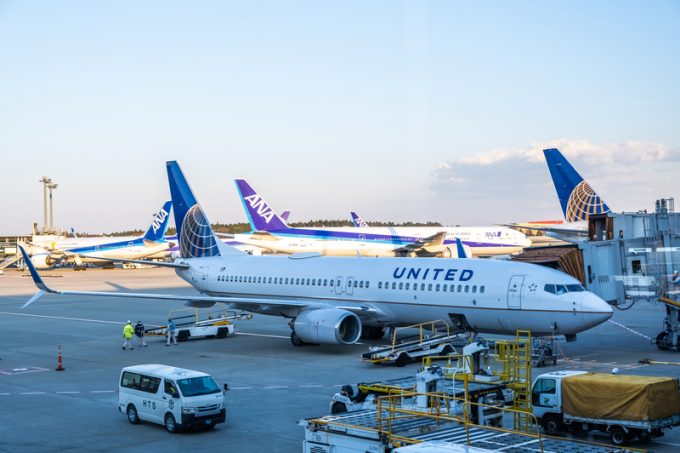 US carriers are heading back to China.
After Washington and Beijing climbed down from their dispute over the number of carriers and frequencies allowed, Delta led the charge from the west on 21 June with the start of services from Seattle to Shanghai, operating twice a week.
Delta's flights are routed over Seoul. United is the first US airline launching a direct flight, connecting San Francisco with Shanghai starting on 8 July.
The carrier is using 777-300ER aircraft on the route, which runs twice a week.
Prior to the shutdown of commercial passenger flights between the two countries, United had been the largest US carrier in this market, with five daily flights between Shanghai and Chicago, Los Angeles, Newark and San Francisco.
It continued to fly to China with cargo-only operations as one of the first passenger carriers to embrace the concept and expanded it rapidly.
Between 19 March and 24 June it carried out more than 3,000 cargo flights moving over 47,000 tonnes of cargo. This network operation averages some 270 flights a week, connecting six US hubs with over 20 cities around the world. In June, the airline added Santiago and four European cities.
"Air cargo continues to be more important than ever," said Jan Krems, president of United Cargo.
Since mid-May the carrier has also loaded freight in the cabins of some of its 777 and 787 aircraft. United's first flight that used the cabin for additional cargo lift had around two tons of mail on the upper deck.
Mr Krems added: "In May, United received approval from the Federal Aviation Administration to carry cargo in approved storage areas in the passenger cabin. Since then, we have been continuously adding routes to support this initiative, currently operating from key cities in Europe and Asia Pacific. It has been an adventure to say the least."
He has reservations about freighter configuration by removing seats from the cabin, noting that the loading and unloading process is time-consuming. For the most part, United has been loading cargo in the cabin to achieve a better weight and balance of the aircraft.
And so far, United's cargo flights have been viable, said Mr Krems. However, he added, on their own they cannot save the airline, but they generate some contribution to the bottom line, keep planes in the air and pilots in action.
The financial pressure on the airline remains formidable. United lost $1.7bn in the first quarter. It has moved to shore-up its cash reserves and lines of credit. In addition, the airline is receiving $5bn in government assistance, but apparently this covers little more than half of its payroll expenses over six months.
The airline has embarked on an effort to reduce administrative and management headcount by 30%. CEO Scott Kirby told investors in late May it was important to "create a very flexible cost structure, as there is no visibility on how demand is going to shape up".
He ruled out a bankruptcy filing, calling it "the absolute last thing we could do" and "not even remotely in the plans". Not surprisingly, there are no plans to add to the aircraft fleet during the coming two to three years, he confirmed.
For the cargo division, the austerity programme has not left a dent in the key strategic plans, according to Mr Krems.
"We are optimistic, but realistic about the future – we know that we will have to adapt to the new normal," he said. "Overall, we continue with our plans and initiatives, with an emphasis on our added-value products. We will continue to invest in our specialty product suite and to foster the valuable relationships we have built with our customers.'
The cities added to the cargo network in June reflect this focus.
"Europe destinations are located near key pharmaceutical hubs, providing greater access to Milan and Basel," Mr Krems said. "Adding Santiago provides yet another gateway to South America."
Besides the resumption of flights to China, the rebuilding of United's passenger network in July will reinstate several transpacific routes, including flights from Chicago to Tokyo and to Seoul and Hong Kong, the latter with onward service to Singapore.