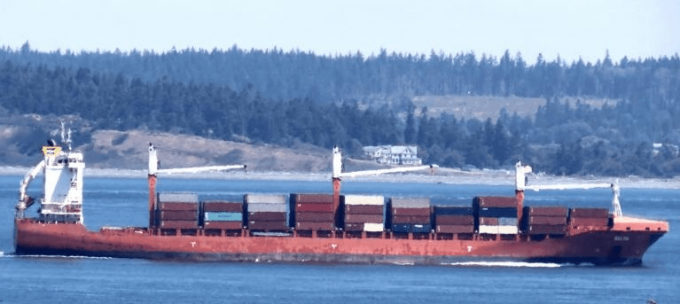 Ocean Network Express (ONE) is launching ad hoc Japan-US west coast sailings to help Japanese exporters facing difficulties getting slots.
Working with relevant port authorities, the pan-Japanese liner operator will deploy the 2013-built chartered 2,500 teu Balsa on a Nagoya-Tokyo-Los Angeles-Oakland trip at the end of this month.
The ship will be diverted from ONE's Japan-South Korea-Philippines service for this one-off sailing, The Loadstar has learned.
ONE will repeat the extra loader sailing in early March, but has not decided on a ship yet. The company plans to collect cargo in Kobe, Nagoya and Tokyo for discharge in LA and Oakland, according to the Korea Shipping Gazette.
A spokesperson for ONE told The Loadstar that the ad hoc sailings were launched to minimise the impact from void sailings on Japan's coverage.
ONE's last known ad hoc sailing was in November 2020, when panamax vessel Brevik Bridge was sent on a Busan-Tokyo-Tacoma-Los Angeles trip to meet heightened demand for Black Friday shopping sales and Christmas.
Liner operators such as South Korea's HMM and Taiwan's Yang Ming have been operating ad hoc sailings on various routes to help local exporters since logistical bottlenecks began in late 2020.