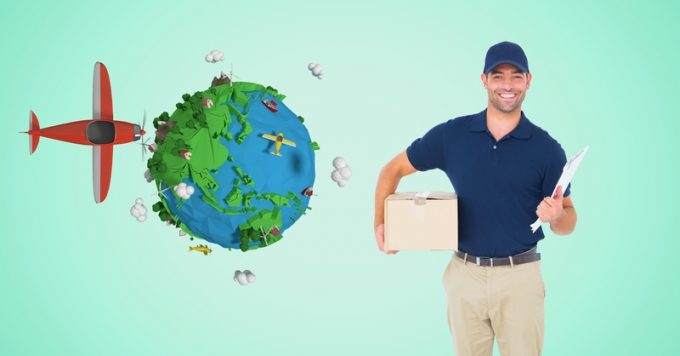 The Covid-19 pandemic has hit on-board courier (OBC) providers hard, as, in addition to travel restrictions and the collapse of airline networks, business is disappearing.
"Demand has slumped big time," reported Mike Hill, director group freight of Air Partner, one of the first major charter brokers to add OBC to its portfolio.
Two of the three biggest client sectors for OBC – automotive and aerospace – have hardly any need for services at the moment, said Sander van Woesik, MD of Wings Onboard Network.
The large auto makers have suspended production – with a predictable ripple effect on their suppliers – and the lack of airline operations has all but wiped out the need for urgent spares shipments, he said.
The shipping industry, the third main pillar of OBC business, still generates some enquiries, but at a much-reduced level, he noted.
For those, Wings can provide non-courier solutions, chiefly first-flight-out or express services, and it helps that the company has an extensive network of partners to provide first- and last-mile transport to and from airports, Mr Woesik said.
There are also the travel restrictions imposed around the globe. Even where couriers are able to enter a destination country, they face a lengthy quarantine period, followed by another one when they return to their home nation, said Mr van Woesik.
He said it was not possible for couriers to hand over a shipment without leaving the destination airport and fly straight back.
"And with all the flight cancellations," he added, "there are too many restrictions and too many uncertainties to put a courier at risk."
So with its core business on the sidelines, Wings is concentrating on services beyond OBC it provides – chiefly customs clearance and transport to and from airports. With a large network in Europe and North America, it has the flexibility to work with different routings and gateway options, Mr van Woesik said.
Netherlands-based Wings, which caters to forwarders exclusively, uses a network of airline GSAs for its sales activities, leveraging their local contacts and expertise and Mr van Woesik is encouraged by signs that the automotive industry could resume production in mid-May or June.
"This should be a gradual process," he said. "The airlines won't be able to operate their full networks and we won't have the complete scale of airlines to choose from."
Wings was planning to expand its footprint in Asia this year, starting with China, but the pandemic has stopped this push for the moment.
"Our plans are not at a complete standstill, but the implementation will be delayed until the airlines are back in operation," Mr van Woesik said. "We're prepared to enter the China market as soon as that happens.
"This is a challenging time, but we also have to look for opportunities when the market comes back."