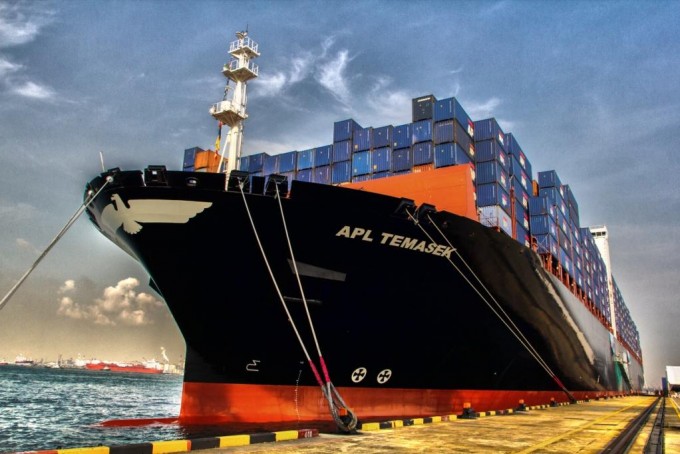 Singapore-based shipping line NOL posted a net loss of $181m in 2015, after a disastrous fourth quarter which saw its APL container line heavily discounting freight rates to fill ships.
Although the result represented a 30% improvement on the $260m loss in 2014, the company was obliged to submit a note to the Singapore stock exchange after recording three consecutive years of losses.
APL's revenue slumped 24% on the previous year, to $5.4bn, as box volumes fell 13% to just under 2.5m teu and its average rate plunged 17% to $1,877 per 40ft.
"The last quarter of 2015 was particularly difficult," said NOL group president and chief executive Ng Yat Chung, blaming "historically low" freight rates across the major tradelanes and new capacity being introduced into a "softening market".
Indeed, APL's average freight rate in the final three months of 2015 fell to $1,699 per 40ft, with revenue tanking 29% quarter-on-quarter as the carrier endeavoured to keep its headhaul vessel load factor at an industry 'healthy' 90%.
APL said it had achieved cost savings of $435m in 2015, mainly due to the dramatic drop in the price of bunker fuel, but this was all handed back to shippers in the form of freight rate reductions.
In December, CMA CGM successfully bid $2.4bn for the troubled NOL shipping group, subject to anti-trust clearance from the European Union, China and the US, which it expects to obtain by the middle of this year.
The French carrier will hope that APL's financial performance does not deteriorate further before it has an opportunity to address the situation, although prospects in all trades for this quarter at least are looking decidedly grim.
The acquisition of APL will cement CMA CGM's third-ranked position in the container line top 20 league table, behind Maersk Line and MSC, and with a combined capacity of 2.3m teu would put the enlarged carrier comfortably ahead of the newly-merged COSCOCS (COSCO and CSCL).
CMA CGM intends to pull APL out of the G6 vessel sharing agreement, which requires a minimum six months' notice.
Speaking in the US, where the Saade family had been celebrating the inauguration of 18,000 teu CMA CGM Benjamin Franklin at the Californian port of Long Beach, vice chairman Rodolphe Saade admitted that CMA CGM had had discussions with other carriers on the formation of a new mega-alliance.
He told The Wall Street Journal: "There are many rumours in the market about who we are talking to, in our industry everybody talks to everybody. We are discussing with the new China Shipping group, but we are also discussing with others."
Industry speculation is that the "others" could be OOCL and possibly Evergreen, with the prospect of current O3 alliance partner UASC being obliged to seek another alliance.