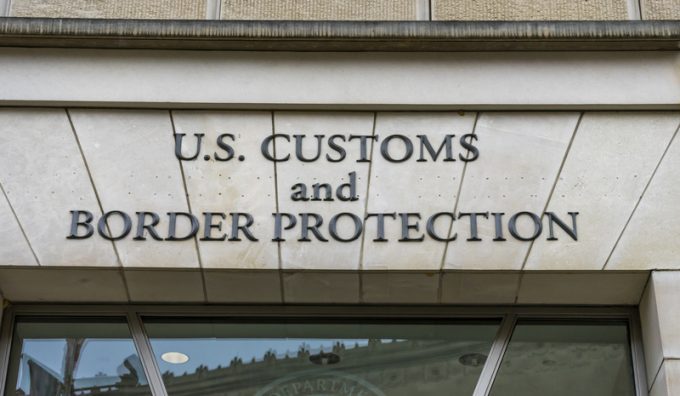 Shipments of smartphones, flat panel displays and health and safety equipment could be stuck in customs come 1 January if shippers have not made the requisite changes in Harmonised System (HS) codes.
The turn of the year brings the latest round of changes in the HS, which is administrated by the World Customs Organization (WTO) and updated every five years. It serves as the foundation for the import and export classification systems used in the US and by many trading partners.
HS2022 is the seventh edition and covers more than 5,000 product categories
Failure to get up to speed on the changes could have painful repercussions for e-commerce providers, warned Martin Palmer, chief content and compliance officer of cross-border data specialist Hurricane Commerce.
"Failure to prepare for HS2022 will inevitably cause pain for cross-border traders and, importantly, their customers who will be faced with their shipments being held and delayed by customs authorities, resulting in a poor experience and the likelihood that they will think twice about shopping with the same merchant or marketplace again," he explained.
The new edition has over 370 new HS codes, while more than 100 are eliminated. Affected are a broad range of products, from cameras and drones to vaping products and lighting.
It is not just the correct new codes that shippers and their logistics providers have to take on board. The new edition is also ushering in some changes in duty and VAT rates, and some of the modifications have implications for the screening of prohibited and restricted goods, Mr Palmer noted.
In line with this, some 1,500 harmonised US tariff codes have been under revision, with the biggest changes for electrical machinery and parts, wood, textiles, fish and organic chemicals.
"One of the biggest impacts will be around the accuracy of the landed cost of a product – the total amount of sale, transport and delivery to the end customer," he said.
He cautioned shippers that the changes would make cross-border e-commerce tougher but added that "for those who harness the best possible AI-driven, real-time data solutions the growth potential is huge".
David Emerson, SVP of Seko E-Commerce and the logistics firm's CCO for the EMEA region, expects some stumbles, but not a cataclysmic event.
"It's a pretty significant change to the tariff system and will no doubt take a few people by surprise and cause some issues, but compared to what we have all been through the last 24 months, it's probably only a 2.2 on the Richter scale," he reflected. "I think this is one of those more informational type issues, as opposed to a Brexit, Stop Act or IOSS, that can really stop a supply chain.
"This one would probably slow things down a little and add a few yards to what has already been a pretty hard race."
The WTO launched an online tool for keeping track of changes in the HS system in October. Developed with support from the World Customs Organisation, it aims to help customs officials and traders to prepare for the HS amendments.