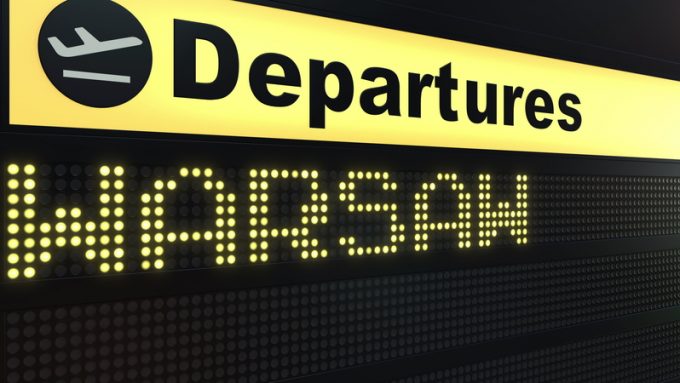 Discussions have started on the development of an exclusive rail freight line, part of Poland's Solidarity Transport Hub project.
The centrepiece of the project, a new airport 35km from Warsaw, has entered its second phase and is expected to be completed by 2030.
Acting chief executive for the project Piotr Malepszak told The Loadstar the capital's existing hub, Chopin Airport, would hit capacity in 2025, after sustained, substantial growth over the previous decade.
"On the passenger side, we have seen a 70% upturn in numbers and that has brought increasing numbers of flights," said Mr Malepszak. "And its close proximity to the city centre means it cannot be expanded."
On the sidelines of the Poland & CEE Co-building the Belt & Road conference, he said the new hub would be "triple-use", and would make greater efforts to cater for the cargo community.
Talks with carriers are set for July, to discuss what they want from the hub on the cargo side.
Cargo and mail director at Lot Polish Airlines Michal Grochowski welcomed the project: "It's a fascinating time for Poland; we need to compete with Frankfurt and Schiphol, but a lot of airports in central Europe have developed as feeders to those larger gateways.
"The new airport will help with this and, from our perspective at Lot, what we want to see is a very modern cool chain. Pharma is a very big vertical for Poland and Lot."
Mr Grochowski noted that Lot would be undertaking its pre-assessment for IATA CEIV certification in the next month, with final assessment due in September for certification in October.
He said a very conservative estimate would put the value of potential air freight pharma volumes in Poland alone at €30m, although some say that figure could be four times higher.
"But potential and accessible air freight are two different things; it's difficult here because of limited infrastructure," said Mr Grochowski. "The new gateway will certainly help with this."
The new airport will have two runways, but Mr Malepszak said there would be space for two more.
While it is known that the hub will also involve the development of a high-speed rail link between Warsaw and Lodz, there are also discussions over a dedicated rail freight line.
"This would allow us to link the hub with the Belt and Road initiative, but this is very much at the initial stages," Mr Malepszak said.
"There is also the possibility of upgrading the existing line from Belarus to Lodz."