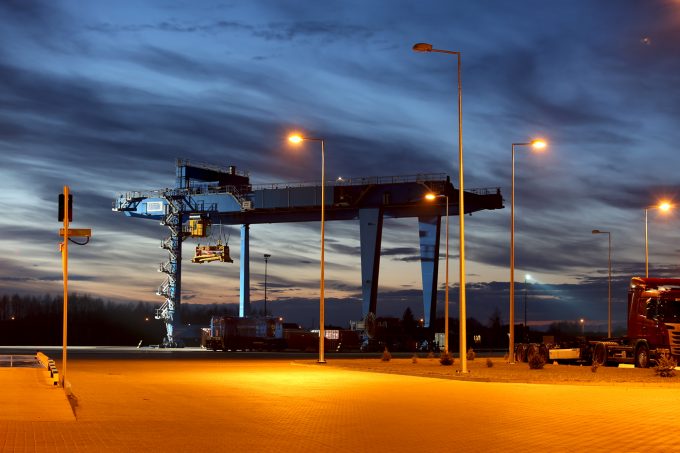 German container stevedore HHLA's intermodal subsidiary, Metrans,has extended its network of rail terminals eastwards, establishing a presence at the key Polish rail freight hub of Malaszewicze by acquiring CL Europort.
It operates one of the myriad terminals at the site on the Poland-Belarus border.
The 13ha site features two rail sidings – 2.4km in the standard European gauge of 1.43 metres and 4.3km in the Russian/CIS 1.52 metre gauge – and has an annual handling capacity of 120,000 teu – Asia-Europe rail boxes transferred from Russian to European trains.
"Malaszewicze represents a bridge between the EU member states, Russia and even China," says Peter Kiss, Metrans group chairman. "The new terminal will perfectly complement our intermodal network."
In conjunction with the acquisition, Metrans said it had also concluded a "strategic partnership with rail operator Eurotrans".
St Petersburg-headquartered freight forwarding and transport operator Eurotrans manages a fleet of owned and leased rolling stock and agreements with the rail operator through Russia and the CIS.
"A large portion of the international rail transport that goes from here to China already goes via Malaszewicze. We want to grow further in this segment through our strategic co-operation with Eurotrans," Mr Kiss added.
A company statement said: "Metrans will use a part of Eurotrans's capacity to offer new rail products to and from Brest and further east, and to guarantee the quality of existing services."
The CL Europort facility is 4km from the Terespol railway crossing between Poland and Belarus and part of the pan-European transport corridor linking Berlin, Warsaw, Minsk and Moscow, and 8km from the Koroszczyn road crossing.
As rail volumes on the new silk route between Asia and Europe have surged in recent years – China Railway reported 33% year-on-year volume growth between January and October last year, carrying 1.22m teu – the Brest-Malaszewicze stretch has been subject to periodic bouts of severe congestion.
At times this has threatened the economic viability of Asia-Europe rail services – traditionally, the journey from China to the EU would take around 20 days, but last year this had lengthened to 30 days.